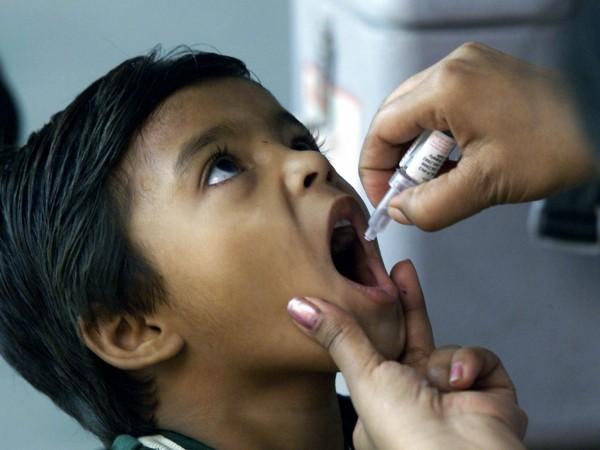 Days after a strain of vaccine-derived polio virus was found in Hyderabad, the capital of Telangana, a suspected polio case has now been reported in Balrampur district of Uttar Pradesh.
"A 6-year-old child of Padrauna village in Gaisdi was admitted to a hospital, where doctors suspect that he is suffering from polio. Further check- ups are on," district hospital superintendent SI Zaidi was quoted by the Hindustan Times as saying.
Even as India's health ministry has dismissed the claims of it being a polio case, the World Health Organization (WHO) is investigating the matter and is likely to come up with a report in a few days.
The health ministry said that this could be a case of Acute Flaccid Paralysis (AFP), where the symptoms are almost similar to polio. The ministry further said that it has probed 55,000 such cases and all of them have turned out to be non-polio cases, according to the Hindustan Times.
"This is not polio. The [state] doctors tell us that it could be a case of acute flaccid paralysis that comes with meningitis. But we're still investigating to be absolutely sure and should know for sure in two and a half weeks," CK Mishra, a senior official in the Union Health Ministry, was quoted by the Hindu as saying.
Earlier, an active strain of wild polio virus had been found in Hyderabad city of Telangana, following which the government declared an alert in the state. The polio virus (P2 strain) derived from the vaccine was found in a water sample from a drain. The Telangana government has decided to conduct a special campaign against polio in Hyderabad and parts of Ranga Reddy from June 20 to 26.
Meanwhile, UP health minister SP Yadav told the Hindustan Times that the matter has been taken up seriously and a team of doctors have been asked to verify it.
Public health experts have warned that there is a likelihood of more polio cases being reported in a year's time in India, especially when the country has switched to bivalent oral polio vaccine (that provides immunity against two types of polio virus). Experts also said that India's current immunisation programme, which involves the use of Oral Polio vaccine (OPV), may also pose the risk of the spread of the disease.