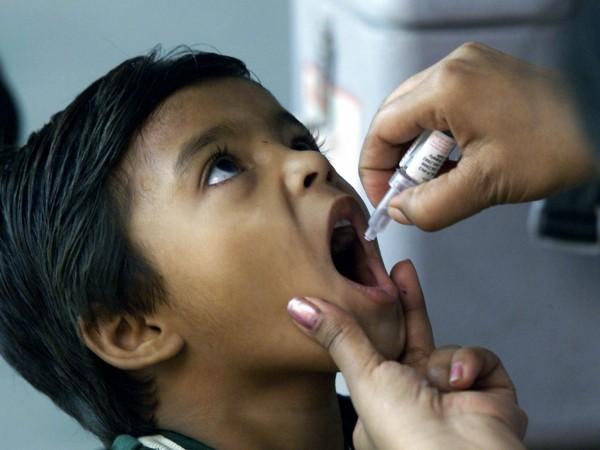 After the strain of a vaccine-derived polio virus was found in Hyderabad, experts have said that there is a likelihood of more such cases being discovered for at least the next one year, especially when the country has made a switch to bivalent oral polio vaccine (that provides immunity against two types of polio virus). Experts also said that India's current immunisation programme, which involves the use of Oral Polio vaccine (OPV), may also pose the risk of the spread of the disease.
OPV has a weak or attentuated virus that triggers immune response in children to fight against polio. However, in rare cases when a children excretes the virus, it may multiply in sewage, and undergo mutations which lead to transmission of the disease.
Since the World Health Organization (WHO) declared India polio-free in 2012, the government decided to switch to bivalent OPV in April this year.
However, children who were earlier immunised with the trivalent vaccine (which had P1, P2 and P3 strains) may continue excreting P2 strains for at least sometime. There is also a perceived threat that children who have been immunised now may be prone to infection since they did not get P2 strain of vaccine, according to scroll.in.
"From the trivalent vaccine the virus is going to get excreted, it is going to get into the environment. In western countries it may not persist in the environment for more than a few weeks but in tropical countries, in environments that are very conducive to polio transmission we expect that it might last for six to 12 months," SG Kasi, a former member of the Indian Academy of Pediatrics, was quoted by scroll.in as saying.
"When the vaccine is given through the mouth, the liquid that gets dissolved and passed on in the form of stool accumulates in the sewage system. The virus in that vaccine becomes a stronger and more resistant strain," Rajesh Singh, regional health officer, Allahabad was quoted by BBC as saying.
Even then, experts say the situation can be brought under control. "If the child is tracked over the first year and if the vaccine is given on time, it can be completely eradicated," Singh added.
There is also an increasing demand for injectable vaccines in the country that contain killed virus as compared to the weak virus in the OPV. However, Pradeep Haldar, deputy commissioner, health ministry told scroll.in that there is a shortage of supply of injectable polio vaccine globally and that the use of injectable vaccines in immunisation programmes would need a lot of manpower.