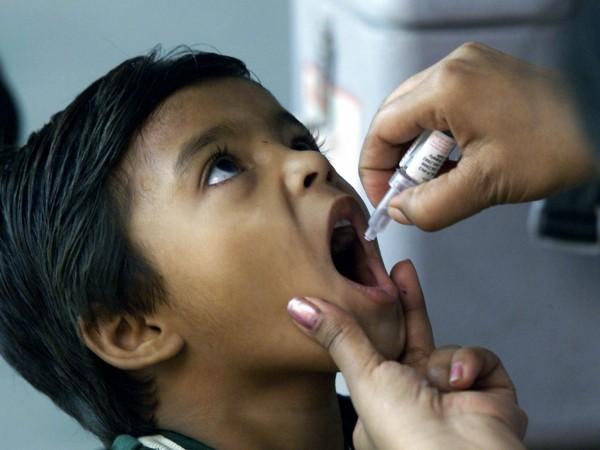 An active strain of wild polio virus has been found in Hyderabad city of Telangana, following which the government has declared an alert in the state. The polio virus (P2 strain) derived from the vaccine was found in a water sample from a drain.
To curb the spread of the polio virus, the Telangana government has airlifted two lakh vaccines from Geneva. The authorities would begin a vaccination drive from June 20 to 26 in Hyderabad and Ranga Reddy districts of the state, according to the Times of India.
The vaccine-derived polio virus has not been found in the country for the last five years.
Although no case of polio in a human has been found so far, the state health department said that it is on a vigil as the same strain of polio virus has been located in neighbouring countries of Pakistan and Afghanistan.
"The government has decided to conduct a special campaign against polio in Hyderabad and parts of Ranga Reddy from June 20 to June 26. This is not for the first time that the strain was traced. The wild polio strain was previously detected in Bihar, Gujarat, UP and even Delhi," Rajeshwar Tiwari, prinicipal secretary (health), was quoted by the TOI as saying.
According to the World Health Organization (WHO), Oral polio vaccine (OPV) contains an attenuated (weakened) vaccine-virus, activating an immune response in the body.
When a child is immunised with OPV, the weakened vaccine-virus replicates in the intestine for a limited period, thereby developing immunity by building up antibodies. During this time, the vaccine-virus is also excreted. In areas of inadequate sanitation, this excreted vaccine-virus can spread in the immediate community (and this can offer protection to other children through 'passive' immunization), before eventually dying out.
In rare cases, if a population is under-immunised, an excreted vaccine-virus can continue to circulate for an extended period of time. The longer it is allowed to survive, the more genetic changes it undergoes, the WHO said.
The WHO had declared India polio-free in 2014.
During a routine inspection on May 17, a water sample obtained from a sewerage treatment plant in Hyderabad was found to have P2 strain.
"In this case, the P2 strain is vaccine derived. Someone vaccinated 10 months to a year back released the strain through stool. Such rare cases happen when a child's immunity is very low. To avoid such stray cases, that happens one in a million, the P2 strain is no longer given even in vaccines," G Srinivasa Rao, chief programme officer, National Health Mission, Telangana, was quoted by the TOI as saying.
Rao added that the authorities would follow WHO guidelines to contain the virus. A campaign aimed to administer injectable polio vaccine to children in the age group of six weeks to three years would be started and the workers would participate in door-to-door monitoring to ensure the public participation in the drive.