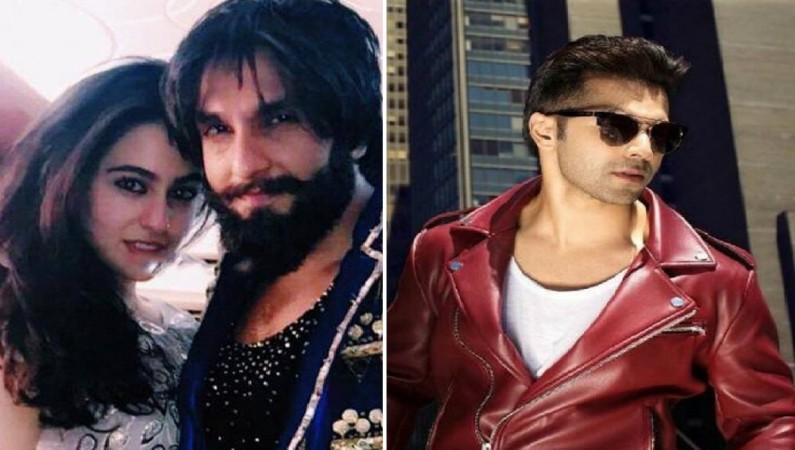 Sara Ali Khan, who was supposed to make her Bollywood debut opposite Sushant Singh Rajput in Kedarnath, will now be launched by Karan Johar in Ranveer Singh's Simmba.
And after having signed the film opposite Ranveer, rumor has it that Saif Ali Khan and Amrita Singh's daughter is likely to bag another big project that stars an A-lister.
According to an Asian Age report, Sara is keen on working with David Dhawan on his next project that has Varun Dhawan in the lead role.
"There is a shortage of the younger actresses to work in entertainers because most of these actresses are looking at performance-oriented and female lead films only. There is a severe shortage of actresses in the younger generation who have a star status attached to them and are keen on doing the masala movies," a source told the daily, adding that, "Sara is looking to take over that slot and is keen to be a part of David's next project with Varun, which is likely to be announced after a while."
Meanwhile, Simmba will see Ranveer play the role of a notorious cop, Sangram Bhalerao. The film also marks the debut collaboration between Rohit Shetty and Karan.
Coming back to Sara Ali Khan's film choice, a source from the industry told Deccan Chronicle, "She wants to work with people like Shahid Kapoor, Hrithik Roshan, and the likes, who are doing very well at the box office. She has clearly mentioned that to her producers, that while she will want a good story, she will want a big star to work with her in her next set of films. Earlier, she was not even listening to scripts but did so at her mother Amrita Singh's insistence. The buzz in the industry is that she wants to go the Alia Bhatt route."