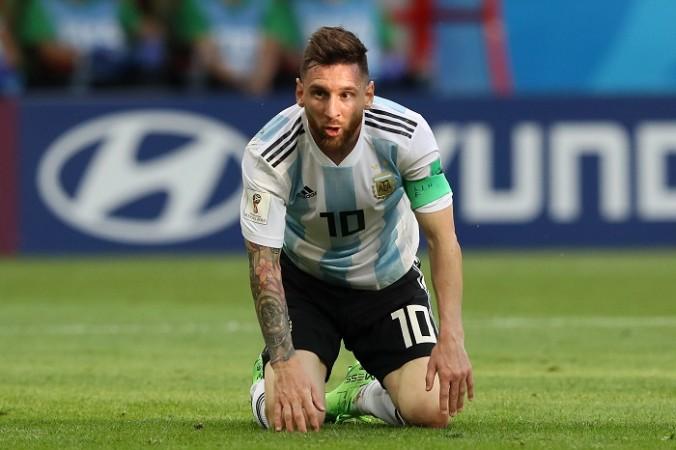 Lionel Messi and Cristiano Ronaldo – two of the most enduring and popular players of the past decade. Think of football, and these are the two names that come to the mind first. So now, the question is, for how much longer will we even see these two superstars in their national team shirts?
Argentina and Portugal were dumped out of the Fifa World Cup 2018 on Saturday, with France, led by a 19-year-old, who looks primed to take over Messi and Ronaldo's throne, and Uruguay finding the inspiration and intensity needed to progress to the quarterfinals.
And both players, after seeing their hopes of creating the ultimate international history crushed, looked as downbeat as the reality of that early exit hit them.
The next question for both teams modern-day greats will be: Should they continue playing international football?
Maybe they could look at some of their team-mates. For Lionel Messi, Javier Mascherano is a good example to look at when it comes to deciding if he should continue playing international football, but more importantly, go on till the 2022 World Cup in Qatar, when he will be 35-years-old.
Javier Mascherano, at 34, showed a lot of heart in the middle of the Argentina midfield at the Fifa World Cup in Russia, but quite often it was painfully clear this was a level that was too much for him, considering his legs were pretty much gone for the grand international stage.
Playing in the Chinese Super League, you might still be able to boss a game, but in the World Cup, it was clear that Mascherano just did not have the legs anymore to dominate the most crucial area on the pitch. And this is the Mascherano, who was arguably the best player of the World Cup in 2014, where he was the boss of the midfield, making tackles left, right and centre and distributing the ball perfectly ahead.
That is how long four years is in football – you can go from a dominating presence to someone struggling to stay afloat.
Had there been better midfield options for Argentina – their crop of youngsters is extremely disappointing and one of the main reasons for their awful performances this Fifa World Cup 2018 – Mascherano would not have been the first name on the teamsheet.
So, what Messi needs to decide is if he will be OK with being, well, OK. If that extra bit of lost pace, that sharpness, those older muscles will be able to take another World Cup and whether the great man will be able to shoulder the burden of a whole country one more time.
Messi is not Mascherano, of course. He is, most of the time, from a different planet, but even for the Barcelona superstar, playing at the biggest international stage in four years might be too much.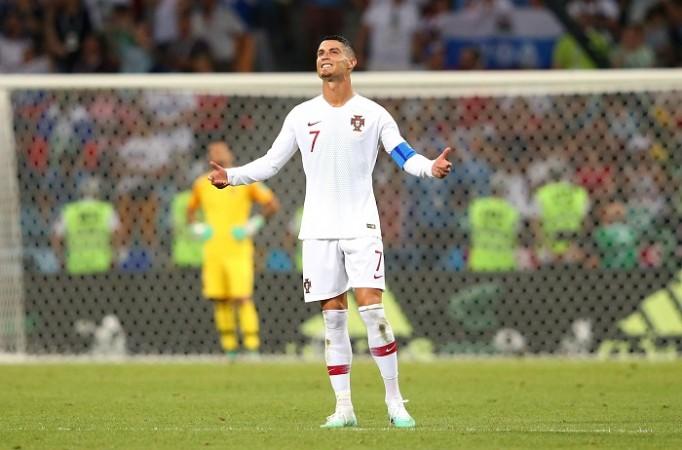 The same goes for Ronaldo as well, who will be 37-years-old when the World Cup bandwagon shifts to Qatar. However, that pressure, that need to lead his country to the World Cup title, isn't quite as crazy for the Real Madrid man. Mainly because Portugal are not a country with a wonderful World Cup record, where, every time they step into the tournament, they are expected to win.
That is the case with Argentina, hence the extreme pressure on Messi, but not so much with Portugal, which is why you could see Ronaldo playing this World Cup with a smile on his face, more often than not.
The fact that Ronaldo is a fitness freak and takes care of his body like no other athlete could render that 37-year-old inconsequential, but it will be a tall order for the Portugal captain to return to the World Cup stage in 2022.
Such are the high standards they have set over the past decade, that Messi and Ronaldo might think, "If we can't be at our best, then it might not be worth it."
But then, maybe another chance at a title tilt will seduce them to give it a go, and the World Cup will certainly be a better tournament if Messi and Ronaldo were there, even if their powers might have waned a touch.