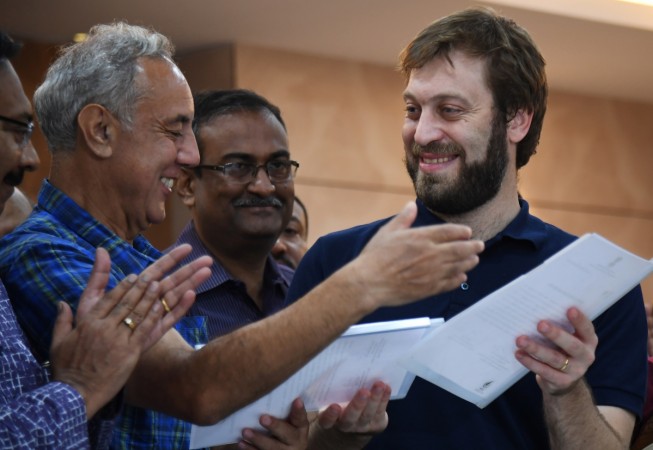 When the biggest football event in the history of India is set to start in less than a month, how can two of the most crazy soccer regions in the country lie down in a slumber. As was expected, the tickets for the FIFA U17 World Cup matches in Kolkata and Kerala are selling like hot cakes.
News agency IANS reported on Tuesday that the blockbuster opening football match at the JLN Stadium in Kochi has been sold out. Brazil take on Spain in Kochi on October 7.
READ: When the tickets got sold out in Kolkata in LESS than 24 hours!
The Kerala Football Association (KFA), meanwhile, is not keen on celebrating the selling out of tickets for the first match. Instead, they are totally keen on doing their business by the deadline.
"We have no role in sales of tickets and such things," explained Kerala Football Association President KMI Mathar. "We do what we are told and the stadium where the matches are going to be held will be taken over by the FIFA on September 20.
"The FIFA team takes care of each and every aspect including the accommodation, travel and other things about the teams," added Mathar.
The happy hunting ground for Kerala Blasters, the JLN Stadium's total capacity has been brought down to 41,000 for the FIFA tournament, taking into account the security concerns.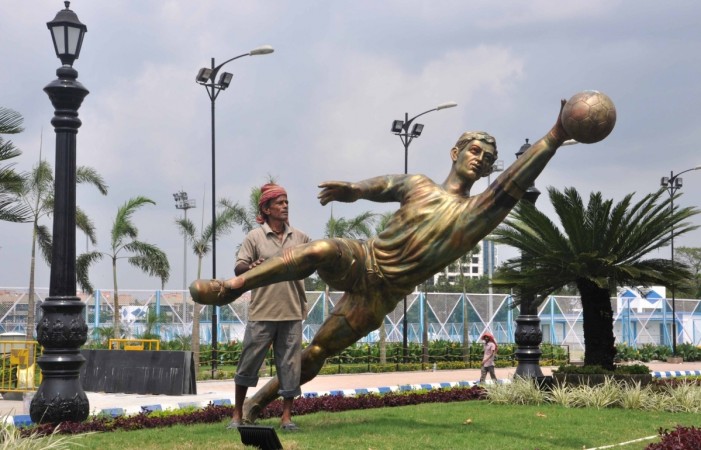 Same has been the case for the iconic Salt Lake Stadium of Kolkata, which will host the grand finale of the Under-17 World Cup. Over 100 crore INR has been utilised to renovate the stadium and the seating capacity has been brought down to 66,687 for the football tournament.
"It is on a par with all football stadia that has hosted a World Cup final. In terms of looks, it gets a 10," a delighted Javier Ceppi, head of the local organising committee for the World Cup, spoke to the Hindustan Times.
Fixtures info: Salt Lake Stadium, Kolkata
| | | |
| --- | --- | --- |
| Oct 8 | Chile vs England | 5 pm IST |
| | Iraq vs Mexico | 8 pm IST |
| Oct 11 | England vs Mexico | 5 pm IST |
| | Iraq vs Chile | 8 pm IST |
| Oct 14 | Japan vs New Caledonia | 5 pm IST |
| | England vs Iraq | 8 pm IST |
| Oct 17 | R16 | 8 pm IST |
| Oct 22 | QF | 8 pm IST |
| Oct 28 | 3/4 Place | 5 pm IST |
| | Final | 8 pm IST |
Fixtures info: JLN Stadium, Kochi
| | | |
| --- | --- | --- |
| Oct 7 | Brazil vs Spain | 5 pm IST |
| | DPR Korea vs Niger | 8 pm IST |
| Oct 10 | Spain vs Niger | 5 pm IST |
| | DPR Korea vs Brazil | 8 pm IST |
| Oct 13 | Guinea vs Germany | 5 pm IST |
| | Spain vs DPR Korea | 8 pm IST |
| Oct 18 | R16 | 8 pm IST |
| Oct 22 | QF | 5 pm IST |