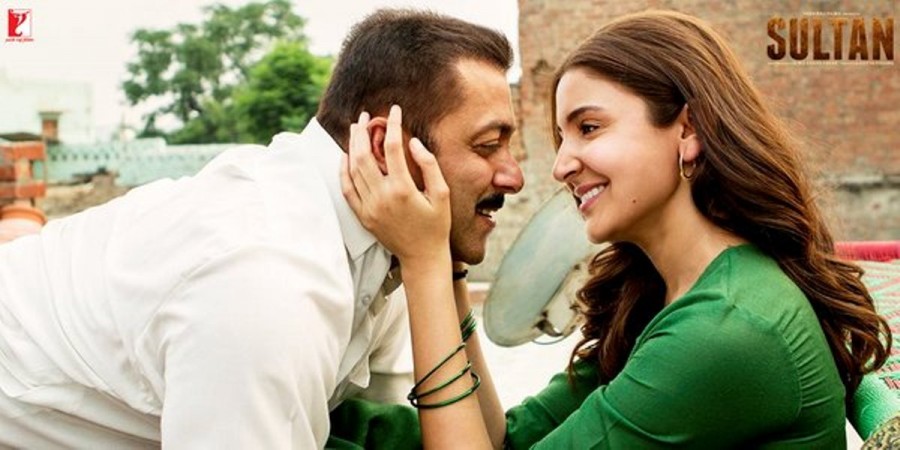 In a shocking turn of events, Salman Khan-starrer "Sultan" got leaked online just hours before its theatrical release. The leak of "Sultan" is the second one this week, after the adult comedy, "Great Grand Masti."
"Sultan," directed by Ali Abbas Zafar, features Salman and Anushka Sharma in the lead roles. The film hits the screen worldwide on July 6, Wednesday, but before its theatrical release, the film was leaked online.
Cybercrime experts have confirmed that the movie has been leaked online but it is not available on torrent. "Sultan," which is being released in over 4,500 screens in India, was leaked on the darknet (dark net).
Sultan trailer launch | Sultan movie poster | Reasons to watch Sultan
"The leak is confirmed. The copy of the movie is available on the darknet and soon it will be available on torrent," Daily Mail Online quoted cybercrime expert Deep Shankar as saying.
Several Twitter users shared the screenshot of the two-hour 36-minute movie with links to social networking sites. Television celebrity Kamaal R Khan first shared the news that was later confirmed by the cybercrime officials.
"Many websites have been blocked since Tuesday evening and links are removed immediately after uploads," another cyber investigator, Kislay Chaudhary, told the daily.
However, Yash Raj Films (YRF) has denied the news about "Sultan" being leaked online. Some cyber experts have also commented saying that there are no active links.
"Great Grand Masti has been definitely leaked, but no active links of Sultan's censor copy can be found online. However, sources are saying that there has been a leak and that the movie was available for sometime but was pulled down immediately," cyber security expert Nitish Chandan said.
Earlier, the censor copy of the adult comedy, "Great Grand Masti" was leaked online on Monday, two weeks before its release. The pirated print has "censor board copy" written on it and was available on torrent since Monday.