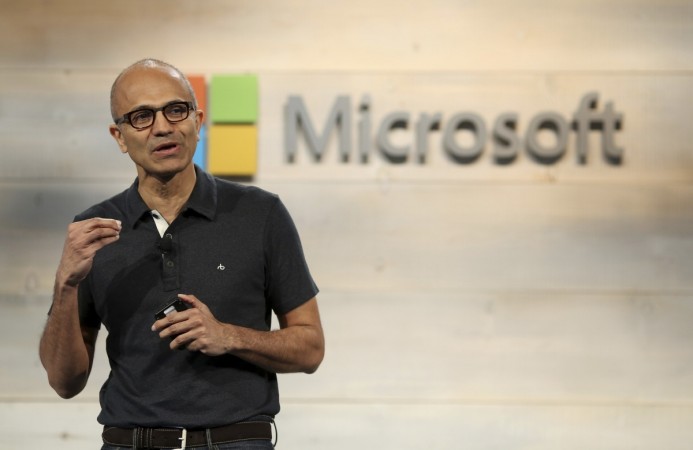 While Appe CEO Time Cook's India visit is making headlines left, right and centre, another high-powered CEO has India on his agenda. Microsoft CEO Satya Nadella is reported to be coming to India at the end of the month.
A Microsoft spokesperson confirmed to International Business Times, India, that Nadella would be flying in to Delhi on May 30, and called the trip "business as usual." The visit will be Nadella's third to India in seven months.
Nadella is expected to meet young entrepreneurs, developers, students and academicians during the trip. He will also reportedly give a talk about "how technology is fostering a culture of innovation to solve real-world problems and driving India's transformation."
The Microsoft CEO will also visit the Confederation of Indian Industry (CII), where over 100 industry leaders will be gathering, Business Insider reported.
This is Nadella's third trip to the country. While his last trip in December, last year, was reported to be a personal one, he had also met Andhra Pradesh Chief Minister Chandrababu Naidu and signed a memorandum of understanding, according to which Microsoft India would help build three proof-of-concept solutions to apply Microsoft Azure Machine Learning and Advanced Visualization in the fields of education, agriculture and eCitizen services.
Nadella had also come to India in November, making a stop at Mumbai where he delivered the keynote speech at Microsoft's "Future Unleashed" event. He reportedly also met industry leaders including Anand Mahindra of Mahindra & Mahindra and Axis Bank MD Shikha Sharma.