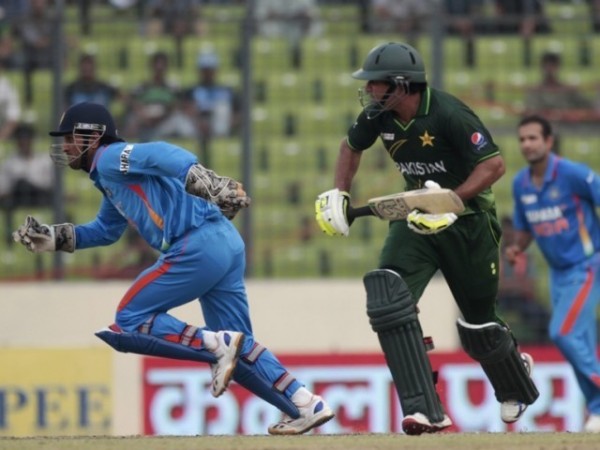 The Pakistan Cricket Board (PCB) does not want to give up hope on the proposed India vs Pakistan series, which was tentatively scheduled for December in the UAE. Despite the Board of Control for Cricket in India (BCCI) being clear on the issue -- no cricket due to political tensions -- the PCB has been hanging positively onto the series like bee to honey.
The PCB has done everything within its jurisdiction to make sure that the series goes ahead. It has not just written to the BCCI, but seems to have beseeched to the richest cricket board to adhere to its demands. But the BCCI's decision seems to be fixed as the Northern Star.
Deteriorating diplomatic relations between India and Pakistan have led the BCCI to take the decision against one of the most awaited bilateral cricket series. However, PCB chief Shahryar Khan will meet BCCI secretary Anurag Thakur in another effort to revive the series.
"I received a reply from Thakur that we will meet in Dubai and we will probably decide what is to be done. The final decision of course lies with the government of India," Khan told reporters.
After BCCI giving its thumbs down to play Pakistan in December due to tension between the two countries, the PCB is now playing the Memorandum of Understanding (MoU) card. As per the MoU signed in the presence of ICC representatives, the BCCI had agreed that India would play Pakistan six times in eight years, including the December series.
Khan has once again threatened to boycott the BCCI if the series does not materialise.
"In spite of the Memorandum of Understanding, if the BCCI does not honour its own signature then we'll see what is to be done. If they don't honour it (MoU) for political reasons, we have options open to us. We will suffer financial and other losses," said Khan.
"Boycott is an extreme option but of course it's an option. I never used the term 'boycott', you people know me and I am not one to give warnings and threats. But it's surely a thing that if you don't accept your signed agreement then definitely I'll demand for compensation.
"The series is an agreement but if it does not happen, it's a reasonable thing to demand compensation," the PCB chief said.
Only last week Khan had suggested the same boycott, but IPL chairman Rajiv Shukla made it clear that if it takes such a path, the PCB will have to bear fine for its acts.