After Aishwarya Rai Bachchan's Beti B, it's now Shilpa Shetty's son Viaan who is making headlines. Like Ash, fake photo of Shilpa with her son has hit the net.
Shilpa gave birth to her first child Viaan Raj Kundra on May 21, 2012 and since then, people have been waiting to catch a glimpse of the baby.
Unlike Bachchan's, the actress and her husband Raj Kundar did not keep the name of their first child secret, but they have not released the photo of the baby yet, making their fans curious.
After almost two months, a picture of the actress holding a cute little baby has started trending on the social media, claiming that the baby in her hands is her son Viaan.
The photo which is doing rounds on net is not photoshopped, but the only problem with the photo is the baby, who is Shilpa's niece and not Viaan.
However, the actress clarified on her Twitter page that the baby is her niece and not her son.
"There is a picture doing the rounds, claiming it's my son and I. Just want 2 say thats a picture of my niece Shyana and me taken a year back," she tweeted on Thursday.
However, this is not the first time fake photo of celebrity with daughter is trending on social media.
Last year, in November, when Aishwarya Rai gave birth to her first child Aaradhya, a fake picture of her holding her daughter surfaced online.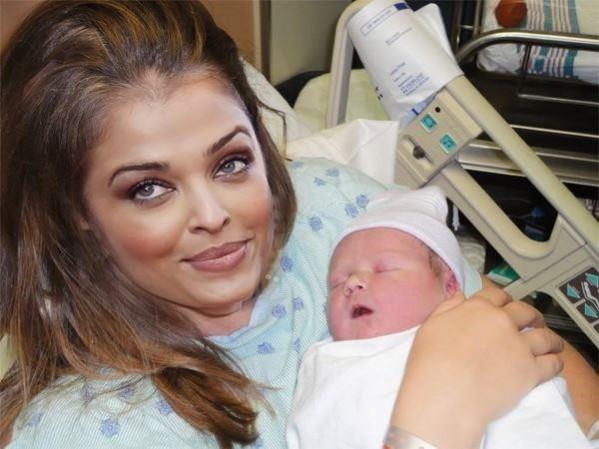 The morphed photo features Ash resting in hospital bed with her daughter sleeping in her arms. The baby in the picture looks very cute and adorable, but the mommy is seen with lots of makeup on her face. The photo went online within three days of Ash giving birth to Aardhya.
However, grandfather and megastar Amitabh Bachchan denied the report saying that they hadn't made any photo of the new born and her mother public.
Well, neither Ash nor Shilpa wants to release the photo of their kids, but they should understand that their fans, who love them, want to have a glimpse of their favourite celebs' babies.