Shilpa Shetty who is currently judging the kids' talent hunt Super Dancer 2 became the latest victim of Anurag Basu's prank.
A source from the set told a leading daily, "During the break when Anurag got the opportunity to take away Shilpa's phone, he texted her sister Shamita Shetty from her phone that she is pregnant. Shilpa started getting a number of calls from her sister and congratulatory texts on the news."
Shilpa took some time to convince her sister that she was not pregnant and later realised that Anurag was the culprit. "She, however, laughed it off, as she is used to her Metro director's pranks," according to the source.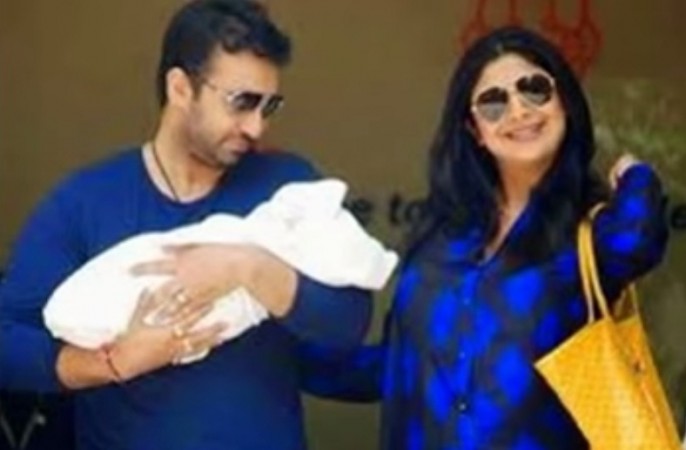 "Once he had removed the batteries from Shilpa's mic without her knowledge and during the shoot, her voice couldn't be heard. The shoot had to be stalled to get it fixed again," the source added, saying that this was not the first time this has happened with Shilpa.
Meanwhile, Shilpa Shetty in an interview said that her son Viaan will not be able to compete in this kind of a show. She said: "The kids on the show are amazing. Their grasping power, memory and flexibility are incredible. Also, my son is into gymnastics. I think parents should encourage whatever the child wants to do rather than those activities that they wanted to do!"
"As a celebrity's child, I feel they already get so much attention, added fame might take away his innocence at this age, which we, as parents, fiercely protect. So, on these bases and my time constraint, I wouldn't allow Viaan to participate in reality shows."