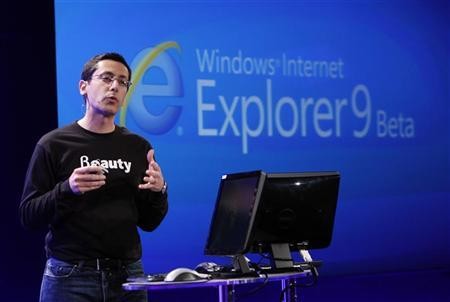 The 20-year-old legacy is finally coming to an end. Eying a strong ecosystem within Windows, Microsoft is planning to phase out Internet Explorer and replace it with an advanced browser in the new Windows 10 OS.
It is a known fact that PC users have long resisted IE for its sluggish performance and Microsoft is finally taking a step to change that. The Redmond-based software giant is currently working on a new browser codenamed Project Spartan that will take the centre spot as the default browser in Windows 10.
Microsoft launched Internet Explorer in the 1990s. As a result of the growing competition from rivals such as Mozilla and Google, Internet Explorer lost its charm. The once-dominant internet browsing platform is now being ushered into retirement. But IE will not be fully dead as it will still be included in some versions of Windows 10 for compatibility. This is important for enterprise users who rely on Explorer for their web-based softwares.
Microsoft's main focus will lie on the new browser, Project Spartan, which is yet to receive its official name. It is certain that the company will not carry forward the same name as its current default browser, according to The Verge. Going by the hints provided by Microsoft, Project Spartan will have a name closely associated with the company's brand.
As for the new browser, it is said that Microsoft will include the most advanced features in Project Spartan. A move that is significant in rebuilding its image and getting ahead of its competition. The Windows 10 browser will shape up to be a promising one, with a complete overhaul and features like Cortana integration.
A new name to the browser will certainly convince users to give it a try. If the browser is as advanced and secure as Google Chrome, there's a fat chance that Project Spartan will lead the pack for Windows. With all the information about Windows 10 and its interesting features floating around, the ride is going to be an exciting one.
Microsoft has revealed that the new desktop OS will set foot in the real world this summer but an exact date is yet to be announced. Anyways, we have our calendars marked for the major release this year.