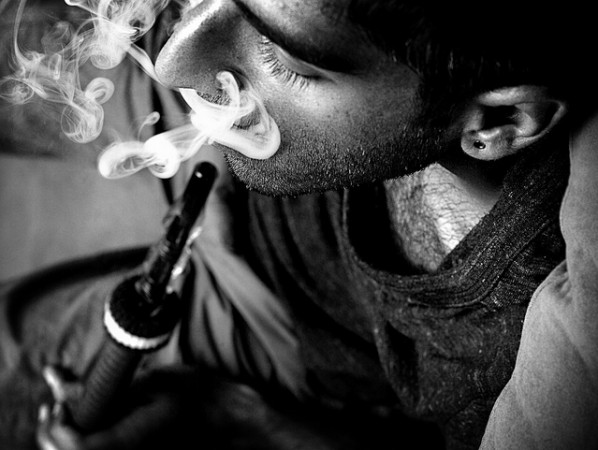 Nearly 30% of the narcotics-related raids conducted by police agencies in the last three years (2011-13) has netted an African allegedly possessing drugs or peddling it, reveal official statistics of the Goa Police.
Out of 158 offences registered under the Narcotics Drugs and Psychotropic Substances (NDPS) act during these three years, 44 have resulted in the arrest of citizens of African countries, most of whom came to Panaji on tourist or student visas.
Official statistics also reveal that out of the 44 arrested, 34 are Nigerian nationals, while others are from Ghana, South Africa, Sudan and Lesotho. Records also show arrest of one African, whose exact nationality police have not been able to ascertain yet.
Most of the cases have been registered at police station manning the tourism-savvy coastal areas or by the elite anti-narcotics cell, which is specifically tasked with cracking down on drug trade.
Barring a few cases, in most of the drug raids the Nigerian nationals have been arrested for possession of cocaine, an expensive party drug.
"If you go into Tito's lane at night, there are Nigerians openly asking tourists if they want 'coca', which is the street name of cocaine. So many police officers are themselves under suspension because of their nexus with the local and other drug mafias. In spite of all this, how can the DGP say there is no drug mafia in Goa?" Bharatiya Janata Party (BJP) legislator from Calangute Michael Lobo said.
Lobo's coastal constituency is a hotbed of "narco-tourism" and home to the most popular beaches in the state namely Baga, Calangute, Candolim and Sinquerim. The Tito's lane mentioned by Lobo, and the adjoining areas in Calangute, located 20 km from Panaji, perhaps have the highest density of tourists and popular nightclubs and are frequented by hundreds of thousands of tourists every year.
Drug war involving Nigerians gangs and local drug dealers came out into the streets in October last year, after over a hundred Nigerians, protesting the alleged murder of their fellow national by a local drug gang blocked the National Highway 17 for several hours, by dumping the corpse in the middle of the road and barricading the area. Several members of the local drug gang were arrested following diplomatic pressure from the Nigerian embassy in New Delhi.
The Goa government is already in the process of creating an 'Isolated Detention Centre' for foreign nationals, many of them from Africa, who have overstayed in India, often on forged documents. In 2012 alone, nearly 40 Africans from Nigeria, Sudan, South Africa, and so on were arrested in the north district alone for over-staying using doctored visas.
Since 2011, 143 foreigners have been booked under The Passports Act in Goa for overstaying.
"Foreigners will be kept in the detention centre until their parent country takes them back. The illegally staying foreigners take advantage of the current laws. When they are booked, they like to stay back in the state, claiming that the case is filed against them," Chief Minister Manohar Parrikar told the state assembly during the recently-concluded monsoon session.
Under Indian laws, a foreign national cannot be deported in course of a trial or until the legal cases reaches its fruition.