Afghanistan will be without their captain Asghar Stanikzai for the start of the ICC World Cup Qualifiers 2018 and leg-spinner Rashid Khan will be leading the side in the 30-year-old's absence.
Stanikzai went under the knife for appendicitis and will be forced to sit on the sidelines for the next 10 days. The Asian nation take on Scotland in the first qualifier on March 4 and the next three fixtures will be played on March 6, 8 and 10.
"Afghanistan captain Asghar Stanikzai has been diagnosed with appendicitis and will shortly undergo a surgery in a local hospital in Zimbabwe," a statement read on Afghanistan's official website.
"The doctors have advised that he will be able to return to cricket in approximately 10 days. Current vice-captain Rashid Khan will lead the team in his absence," it added.
The teenage spinner was Stanikzai's deputy for Afghanistan and the former will lead his national team in an unusual circumstance. With Khan set to lead Phil Simmons' side in Zimbabwe, he will become the youngest ever ODI captain on March 4.
Rajin Saleh currently holds the record for the youngest captain when he led Bangladesh against South African in Birmingham in September 2004. He was 20 years and 297 days old and Khan will be 19 years 160 days when he leads Afghanistan against Scotland the World Cup Qualifiers.
Khan has been enjoying a meteoric rise in recent times as he reached the top of the bowling rankings in One Day International (ODIs) and T20 International. In the 50-over format, the right-arm bowler shares the top spot with India's Jasprit Bumrah.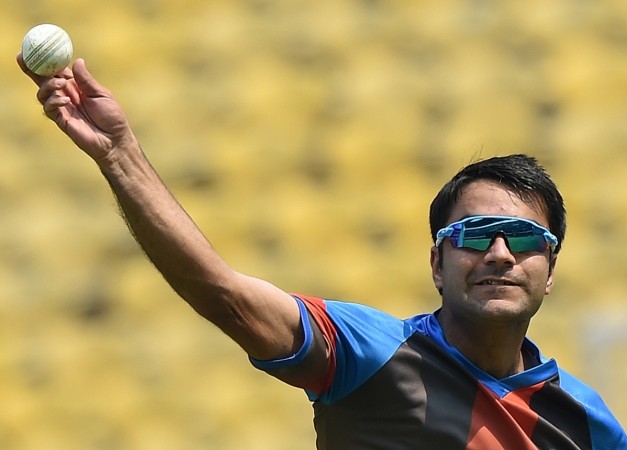 Meanwhile, the spinner also discussed about Afghanistan's chances of making it the group stages of the 2019 ICC World Cup in England. Simmons' men are pitted in Group B along with Scotland, Zimbabwe, Hong Kong and Nepal.
"It feels good to see that Afghanistan is a favourite to qualify. I think we should show it on the ground, it's not only on paper that we should look good," Khan was quoted as saying by Wisden India.
"We have to take every match seriously. We have to play good cricket against every team. Hopefully, it will go well and we will get four points and go to the next round."