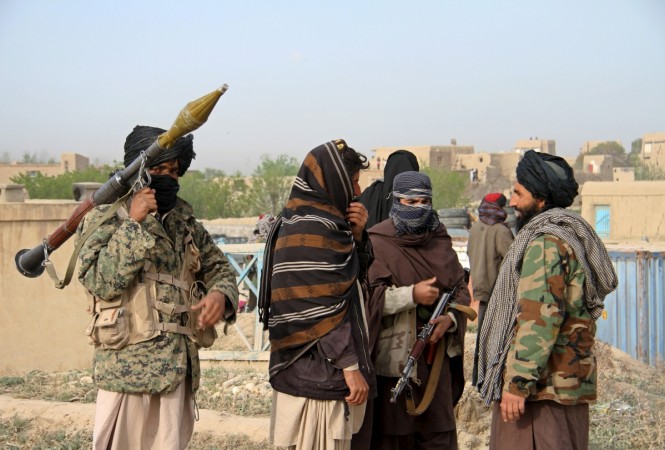 Hayatullah Hayat, the governor of Helmand province in Afghanistan, has nixed reports that the Quetta Shura — the top leadership of the Taliban — is in his province, bolstering earlier reports that they were still in Pakistan. His statement followed the recent remark by Taliban spokesman Zabiullah Mujahid to a news agency that the people in the upper echelons of the group had shifted to Afghanistan.
The Taliban's endeavours to show that their leadership was no more in Pakistan could well be seen as an effort from either by the terrorist group or Islamabad to mend Pakistan's image of a shelter or safe haven for terrorists, something India has insisted for a long time that the country is. The claim was bolstered when the US had managed to locate and neutralise Osama bin Laden in Abbottabad in Pakistan.
Now, with Hayat's assertion, that claim by India looks all the more plausible. A Khaama Press report quoted the Helmand province governor as saying that although the shifting of Taliban leaders between Helmand and Quetta could not be rejected outright, their leadership council was still based in the city of Quetta in Pakistan.
The Khaama Press report also quoted him as saying that the biggest Taliban leaders were still based in not only Quetta but also Peshawar in Pakistan. However, some of the group's lower-rung leaders may have moved to Helmand province.
Countering the Taliban statement
Taliban spokesman Zabiullah Mujahid had earlier told the Associated Press that the group's leaders had moved to Helmand province a few months ago. Senior Taliban commander Asad Afghan had told AP that the move would consolidate the Taliban's military gains and "help lay the ground for a dominant position if and when peace talks resume."
The peace talks seem imminent, with dialogues to set it up having been initiated from both sides. Interestingly, one of the negotiators recently said the Taliban want a non-military solution to the problem.