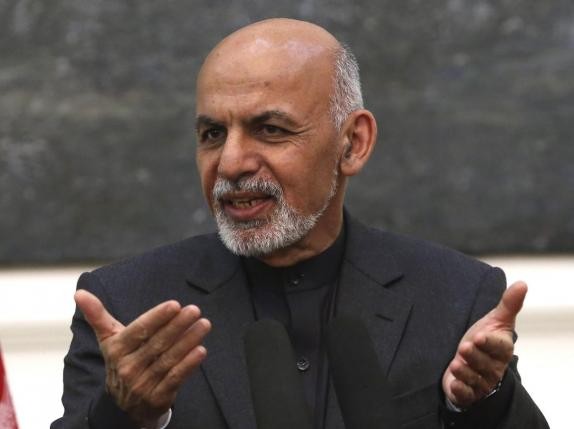 The Afghanistan government on Thursday drafted a peace deal with a designated "global terrorist" after a lengthy discussion with the militant. The deal suggests that a similar draft could soon be forged by the government with the Taliban, which has waged war in the country for over 14 years.
The peace deal was drafted by the Afghan government with the warlord Gulbuddin Hekmatyar, who was designated by the United States as a "global terrorist" in 2003. Hekmatyar has also been blacklisted by the United Nations (UN). The deal reportedly provides complete political rights to the warlord's Hezb-i-Islami Gulbuddin party. The deal also states that the Afghan authorities will work towards removing Gulbuddin party's name from the UN's list of foreign terrorist organisations.
There were continuous talks between the Afghanistan government and Hekmatyar, also known as "Butcher of Kabul", for years for the peace deal. The arrangement, which has now been inked with the 60-year-old Hekmatyar, will allow him to re-enter Afghanistan after his exile from the country 20 years ago. Hekmatyar apparently lives in Pakistan. Reports state that the deal also includes provisions for Hekmatyar's security at the government's expense.
The agreement with the terrorist was signed by the head of Kabul's High Peace Council, Ahmad Gilani, the national security adviser Mohammad Hanif Atmar, and Hekmatyar's representative Amin Karim. The signing ceremony between the parties were broadcast live on national television in Afghanistan.
For the agreement to come into effect and to be formalised, Afghanistan's President Ashraf Ghani and warlord Gulbuddin Hekamtyar will be required to sign the agreement too. Although the date for the enactment of the agreement has not been announced by the Afghan government, the national security adviser said that it will happen "as soon as possible."
The peace deal with Hekamtyar is seen as a relief for the Afghanistan president whose peace initiating efforts have not come to fruition yet. Peace talks between Taliban and Kabul broke down earlier this year as Taliban withdrew from the scheduled talks hosted by Pakistan.