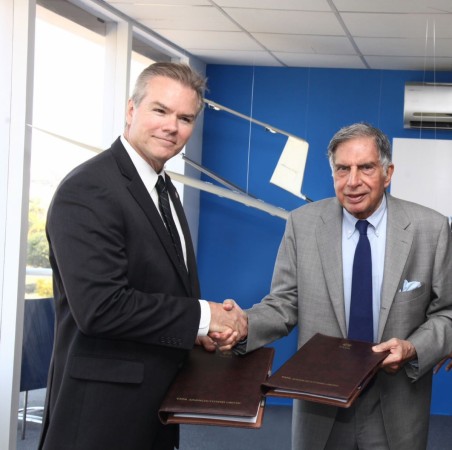 Tata Advanced Systems Limited (TASL), a system integration company and a subsidiary of Tata Sons, has signed a memorandum of understanding with major US defence contractor Raytheon which will allow the Indian defence company to co-produce components of the Stinger missile in India. The announcement has been made at the ongoing Aero India 2017 show in Bengaluru.
Read: HAL signs $8.5 million transfer of technology contract with Saab
Stinger is a Man-Portable Air-Defense System (MANPADS), which operates as an infrared homing surface-to-air missile (SAM) which is known for its supersonic speed, accurate guidance and control. It also has an operational edge against all classes of helicopters, UAVs, cruise missiles, and fixed-wing aircraft.
The missile has also been made popular in Hollywood movies as weapons to have tilted the balance in favour of the Mujahideens after the erstwhile Soviet Union's invasion of Afghanistan.
The Stinger missile is also known to have an air-to-air capability and can be integrated with most of the fixed- or rotary-wing platforms.
The Stinger is being used by the US armed forces service since 1981.
This deal will allow TASL to co-produce the missile components in India. Apart from Raytheon in the US, the missile system is also being produced under license by EADS in Germany and by Roketsan in Turkey.
"This collaboration with Raytheon is in keeping with other partnerships that TASL has with global leaders in the defence and aerospace sector. We look forward to becoming a key contributor to the Stinger missile for India," said Sukaran Singh, chief executive officer and managing director of TASL, in a statement.
Singh also noted that TASL will be a positive contributor to the government's 'Make in India' initiative and would be addressing issues related to "value addition, employment and control over key technologies."
"Our agreement with Tata Advanced Systems deepens our industrial partnership in India with a global technology leader and will expand the range of options and capabilities for US and coalition forces to achieve their missions," said Duane Gooden, vice president, Raytheon Land Warfare Systems.
The Stinger weapon systems are also being used by 29 countries, apart from the US, and Pakistan is one among them.
India is also one of the customers of the Stinger missiles, which would be fitted in the recently ordered AH-64 Apache helicopters for the Indian Air Force.