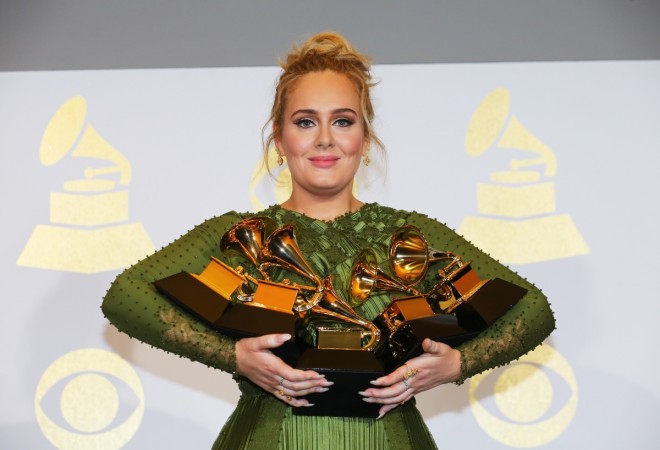 Singer Adele was the star of the evening on Sunday. From paying tribute to late singer George Michael and taking home major trophies, Adele stole the limelight, but what caught everyone's attention is when she referred Simon Konecki as her husband.
Also Read: Exclusive interview of Grammys winner Sandeep Das
Adele hinted that she tied the knot secretly when she confirmed her relationship as married at the Grammys on Sunday night. During the acceptance speech for winning the Album of the Year award, she thanked her "husband" for being with her.
"Grammys, I appreciate it. The academy, I love you. My manager, my husband and my son. You're the only reason I do it. Thank you so much. Thank you very much to everybody," she said after accepting the award.
Her speech sparked speculation that she secretly tied knot with boyfriend Konecki. Also, reports suggest that she got married earlier this month, but the singer has not made any official announcement regarding the same.
Meanwhile, the singer praised Beyonce during her acceptance speech and paid homage to the Lemonade singer.
"I can't possibly accept this award. The Lemonade album was just so monumental, Beyoncé. It was so monumental and well thought-out and beautiful and soul-bearing... we appreciate that. All of us artists here adore you. You are our light."
"And the way that you make me and my friends feel, the way you make my black friends feel, is empowering. And you make them stand up for themselves. And I love you. I always have and I always will," she said.
The 28-year-old singer paid tribute to late singer George Michael at Grammys on Sunday night. She also won five major trophies, including Record of the Year, Song of the Year, Album of the Year, Best Pop Solo Performance and Best Pop Vocal Album awards.