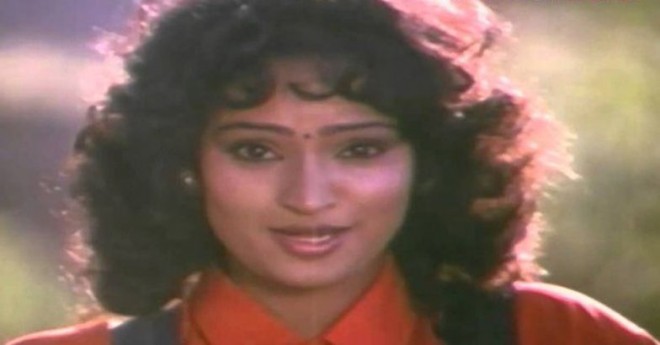 Actress Poojitha (Pujitha), who has featured in some Telugu movies and TV serials in the 90s, has filed a complaint with the Hyderabad police commissioner, demanding legal action against her husband Vijay Gopal for marrying IAS officer Rekha Rani.
Poojitha approached the Commissioner of Police on Tuesday and filed a case of desertion against her husband Gopal. Later, the actress showed a copy of the complaint to the media and said that her husband had cheated on her and another woman by allegedly marrying IAS officer Rekha Rani. She also alleged that IPS officer Anjana Sinha was threatening her to drop the case.
"He has cheated upon me and left the home in the midnight (around 12.30 a.m.). Later, I tried to go for divorce for a couple of times, but he escaped and he is completely out of touch. He was working in a TV channel, when he left her. I spoke to the CEO of the channel, who told me that Vijay was engaged in a fraudulent act there. He was planning to take legal action against him," she told media.
"Later, I have tried for mutual settlement with him, but he is not ready for it. My father and mother passed away recently and I have a sister. Now, I am alone and I will single-handedly fight against him. I will provide all the evidence for his alleged activities. He is a criminal and I request you to support me to prove it," Poojitha added.
Poojitha claimed that she and Vijay Gopal had tied the knot 15 years ago and were blessed with a son. "When I came to know about his marriage with Rekha, I approached her and told her about his past. Now, I am seeking the police's help... not to get him back, but to see that he is punished according to law," she told Deccan Chronicle (DC).
Rekha Rani is the widow IPS official Paradesi Naidu, who was killed in a mine blast in Mahbubnagar 22 years ago. She is currently working as the managing director of Sports Authority of Andhra Pradesh (SAAP). She reportedly got married to Vijay Gopal at senior IPS official Anjana Sinha's house in the city on April 28. She denied the allegations, saying Poojitha is trying to defame her and her family.
"I married Vijay Gopal after checking his background and as per the law on April 28. Poojitha had never married Vijay Gopal. He had informed me about this and she herself has admitted the same to the media. They had a live-in relationship 10 years back. She is trying to misguide the media. I followed the rules before tying the knot a few days back," Rekha Rani told DC.
P Vijay Gopal, who is now the PA of an Araku MP Kothapalli Geetha, has also denied the charges made by Poojitha. "I did not marry Poojitha. It was a live-in. But we have been not in touch for the last seven years. I do not even have her phone number. If she has any issue about me marrying another woman, let her go to court," he told DC.