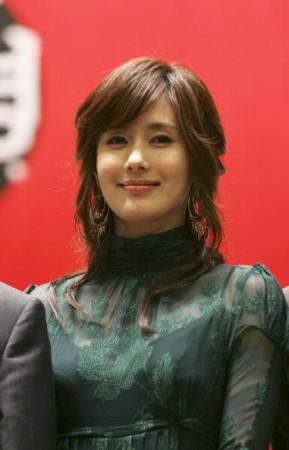 Acclaimed South Korean actress Kim Ji-Soo reportedly turned up in an intoxicated state for an interview, media reports say.
The actress Kim Ji-Soo was scheduled for a casual interview at a café with mixed media outlet at 10 am KST on 17th October. Being nearly 40 minutes late for the scheduled interview, the actress' label Namoo Actors updated the status of the interview and confirmed the arrival of the actress on her own via taxi.
However, the actress showed up to the interview heavily drunk and slurry. The press was quick to notice the intoxicated state of the celebrity and promptly addressed the issue, seeking clarification for showing up drunk.
Ji-Soo remarked in an affirmation that though she is drunk, she is ready to answer any questions posed by the press. Kim Ji-Soo tried to explain in a slurry speech that she had a drinks party the previous night which ran late into the morning and was loaded with a heavy discussion on personal issues.
In a failed attempt to veer the topic to her films the actress said: "There were things I was expecting more that I thought, they came out better than expected". The slurry speech and senseless interview was abruptly cut short by Namoo label whisking away the actress from the scene.
It was later revealed that the actress had a separate promotional event for the employees and technicians of "Intimate Strangers" and Kim Ji-Soo went overboard with alcohol leading to the media fiasco.
The actress will be seen in "Intimate Strangers", narrating the story of a couple's gathering leading to a strange game revealing the characters' hidden secrets and uncomfortable truths. The film features Yoo Hae Jin, Yeom Jung Ah, Jo Jin Woong and Lee Seo Ji. Directed by Lee Jae-Kyoo, the film is an adaptation of 2016 Italian movie titled "Perfect Strangers". The movie is set to premier on October 31st across South Korea.