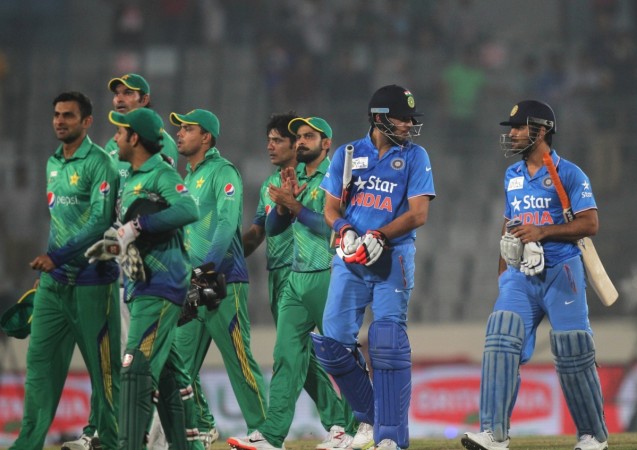 There is a negativity growing each day around the much-anticipated clash between India and Pakistan at Dharamsala on March 19. In this week itself, we saw the Himachal Pradesh government saying a big "No" to the ICC World T20 2016 match.
While BCCI secretary Anurag Thakur and IPL chairman Rajeev Shukla held talks with Himachal CM Virbhadra Singh and sorted out things a bit, it was learnt that Pakistan Prime Minister Nawaz Sharif wants to send a security team to India to assess the safety measures that will be provided to the Pakistan Cricket Team.
Only then will Shahid Afridi and his men be getting a green signal to participate in Twenty20 cricket event.
While we await that green signal for now, here comes another major worry. Indian activist group Anti-Terrorist Front has threatened that they will dig up the Dharamsala pitch if Pakistan cricket team does come and participate in the match on March 19.
"If the Pakistan team comes to Dharamsala to play against Indian cricket team, we will dig the pitch in HPCA stadium," Virender Shandilya, national president of the All India Anti-Terrorist Front, was quoted as saying by Press Trust of India.
"There is a high risk that Pakistani terrorists can enter the area during the match and if Himachal Pradesh government allows the tie, it will be the disrespect towards the martyrs of Pathankot and Pampore," he added.
Shandilya has also mentioned that they are not letting to give up this protest and he has also claimed writing about the issue to Indian Prime Minister Narendra Modi as well as Home Minister Rajnath Singh, who on Friday mentioned providing central paramilitary forces to ensure the match is held amidst tight security.
"If the (Himachal Pradesh) Chief Minister asks for security forces, we will provide," the home minister said during a press conference at the national capital.
The All India Anti-Terrorist Front president, meanwhile, has also stated that meeting Himachal Chief Minister Virbhadra Singh as well as leader of opposition PK Dhumal is part of his agenda in the coming days. "We will protest against this match in Dharamshala in a big way in the coming days," Shandilya added.
Virbhadra Singh, meanwhile, mentioned Friday that although he has finally decided on putting adequate security during the India-Pakistan match, he stands by his decision that the cricket match is being held so close to Pathankot is a mark of disrespect to the families and kins of the martyred Indian soldiers.
"But I still stand by my decision, that organizers of the match first take permission from the martyrs' families," Virbhadra Singh was quoted by the Times of India as saying in the state assembly. "They [the families of the martyrs] are not opposing the holding of matches. They are against the Pakistan team playing in Himachal Pradesh."