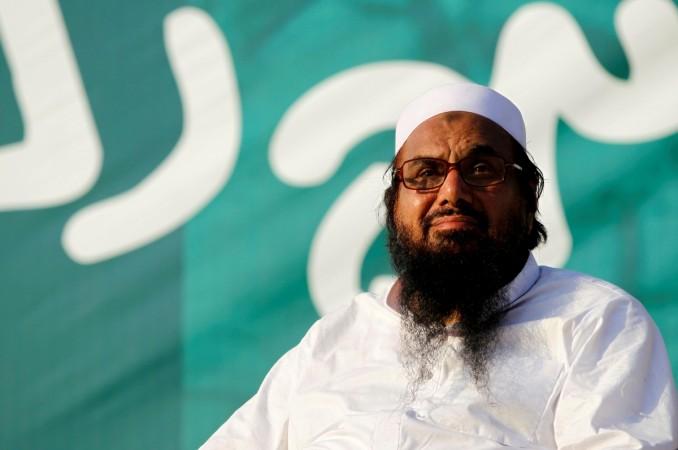 The Ministry of External Affairs on Monday said action against 26/11 Mumbai terror attacks mastermind and Jamaat-ud-Dawa (JuD) Chief Hafiz Saeed and his associates is the "first logical step" to get rid of terrorism and violent extremism.
The statement comes after Pakistan put Hafiz Saeed under the Fourth Schedule of the Anti-Terrorism Act which gives the government the right to put a suspected terrorist under observation making it mandatory for him to register his attendance with the local police daily. Four others — Qazi Kashif, Abdullah Obaid, Zafar Iqbal and Abdur Rehman Abid– were also included in the list.
"Hafiz Saeed is an international terrorist, the mastermind of the Mumbai terrorist attack and responsible for unleashing a wave of terrorism against Pakistan's neighbours through LeT/ JuD and their affiliates," External Affairs Ministry Spokesman Vikas Swarup said.
Swarup added: "Effective action mandated internationally against him and his terrorist organisations and colleagues is a logical first step in bringing them to justice, and in ridding our region of the twin menaces of terrorism and violent extremism."
All five of them are currently under house arrest after the Pakistan government ordered for the same on January 30 in Lahore amid protests by Saeed's political allies and party. The country's Interior Ministry identified them as "active members of the Jamaat-ud-Dawa (JuD) and Falah-i- Insaniyat (FIF)." It has also ordered the Counter Terrorism Department to "move and take necessary action" against them.
Saeed and 37 other leaders associated with JuD and FIF have also been placed on the Exit Control List (ECL), which prohibits them from leaving the country and places their assets under scrutiny.
If anyone violates the provisions of the Fourth Schedule of the Anti-Terrorism Act, they can face imprisonment of upto three years or a fine or both.