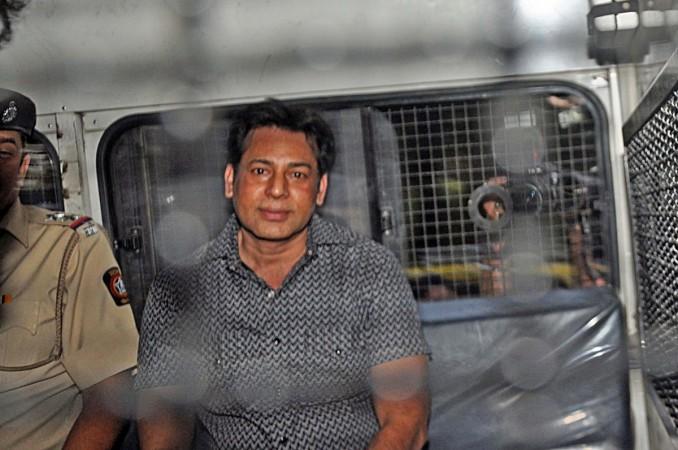 Terror convict Abu Salem's hopes to marry his lady love Kausar Bahar were shattered after the Navi Mumbai commissioner rejected his 45-days parole application Saturday, April 21. Salem was convicted in the 1993 Mumbai blasts case and is serving a life sentence in Taloja jail. He wanted to marry Bahar on May 5.
The police officials have claimed that this is not the first time that he had sought parole for his marriage. He had reportedly made several applications in the TADA court. He had earlier written an application to the jail authorities February 16 seeking parole for his nikah (wedding), which was also rejected.
Salem was previously married to a girl named Samira Jumani in 1991 with whom he has a son. After Salem was arrested in Portugal, Jumani told media officials that he was a "violent psychotic man" and she was forced into marriage.
In September 2002, Salem and his then-girlfriend Monica Bedi, an actress and television presenter, were arrested in Portugal for entering the country with forged documents. Their love story also did not last long as they ended their relationship in July 2007.
Who is Kausar Bahar?
The 27-year-old woman hails from Mumbra town in Thane district, Maharashtra.
Salem had claimed that he had reportedly married Bahar during a phone conversation while he was being taken to Lucknow under police escort.
Bahar had claimed that she was being defamed over the links with the terror convict.
She stated that since no one wanted to marry her after the allegations, she eventually decided to get married to Salem.
Bahar had also reportedly threatened to take her own life if she was not allowed to marry him.
1993 Mumbai terror attack
A series of 12 bombs had exploded in Mumbai on March 12, 1993, that killed 257 people and left 713 injured. Dawood Ibrahim, the leader of the Mumbai-based organized crime syndicate D-Company, had coordinated the attack.
Abu Salem worked as a driver for the D-Company but later rose through the ranks in the criminal organization. For his involvement in the 1993 Mumbai attacks, he was sentenced to life imprisonment in 2015.