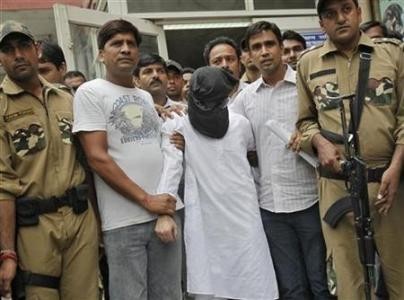 A special Maharashtra Control of Organised Crime Act (MCOCA) court on Thursday held Abu Jundal and 11 others guilty in the 2006 Aurangabad arms haul case. The court also acquitted eight others who were accused in the case, while separating the trial of two others.
Jundal, who also went by the aliases Sayed Zabiuddin Ansari aka Abu Hamza, has been associated with the the Lashkar-e-Taiba (LeT) and the Indian Mujahideen (IM). He has been accused in several cases and is believed to have been the plotter of the 26/11 Mumbai terror attacks, besides handling the 10 terrorists who had perpetrated the attack. In fact, the sole captured 26/11 attacker, Ajmal Kasab, had identified Jundal as his handler.
The current case dates back to May 2006 when the Maharashtra Anti-Terrorist Squad, after chasing down a car, had seized a huge cache of weapons — 30 kg RDX, 10 AK-47 rifles, 400 magazines, 20,000 cartridges and 10 magazine pouches. They also arrested Mohammed Amir Shakil, who has driving the car, near Aurangabad.
Shakil, during the interrogation, revealed Jundal had placed the order for the arms, and was also accompanying his car during that journey in 2006. Jundal is said to have then fled to Bangladesh, and then to Pakistan, where he helped plot the 2008 Mumbai terror attacks.
He was deported from Saudi Arabia at India's request in 2012, after his DNA was matched with the DNA taken from members of his family and sent to the Middle-Eastern country.
The authorities had seized Pakistani passports in Jundal's name from his possession. Because Jundal was an Indian citizen — born in Beed district of Maharashtra — the seizure of the passports was considered conclusive proof that Pakistan was playing an active role in terrorism.
On Thursday, the MCOCA court, while convicting Jundal and the others, dropped the MCOCA charges in the case. It, however, accepted the claims of the prosecution that Jundal wanted to target the likes of Prime Minister Narendra Modi — then chief minister of Gujarat — and Vishwa Hindu Parishad leader Pravin Togadia, following the attacks on Muslims in Gujarat after the Godhra train-burning incident of 2002.