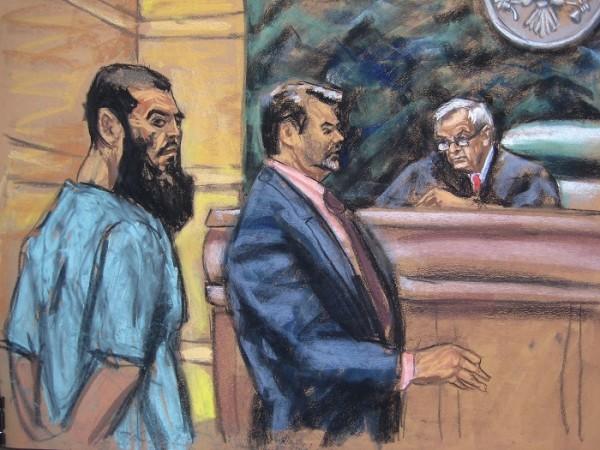 A Pakistani man who had been charged of conspiracy to bomb various targets in Europe as well as the United States was on Wednesday convicted by a US federal court.
The 28-year-old, known as Abid Naseer, was found guilty of the charges by a court in Brooklyn. He had reportedly provided "material support" to the terrorist organisation al-Qaeda and had conspired to use a device that has been deemed as 'destructive'.
According to a report by Reuters, among other plans of terror he apparently wanted to execute, was a plot to bomb a shopping mall in Manchester, northern England in April 2009. He now faces life in prison.
Prosecutors have also said that apart from the planned attack in England, Naseer's group had also plotted to blow up a target in New York City subway system as well as attack a newspaper office in Copenhagen.
First arrested six years ago by British authorities in what has been called an 'anti-terrorism' operation, he was later indicted in the US, reports have claimed.
A document apparently found during a raid of the bin Laden compound was one of the strongest evidence presented against the man during the trial, according to the BBC.
The jury reached the verdict after nearly two days of deliberation.
Prosecutors, in their closing arguments on Monday said that Naseer misrepresented his background while defending himself, including the fact that he was radicalised in Pakistan.
"If the defendant hasn't been stopped, hundreds of innocent man, women and children wouldn't be alive today," prosecutor Zainab Ahamed said during this closing argument, adding that he was lying.
"The defendant has something to hide. He was trying to cover up his motive for revenge against the United States and its NATO allies. Revenge was the defendant's motive," the prosecutor said, according to the New York Daily News.