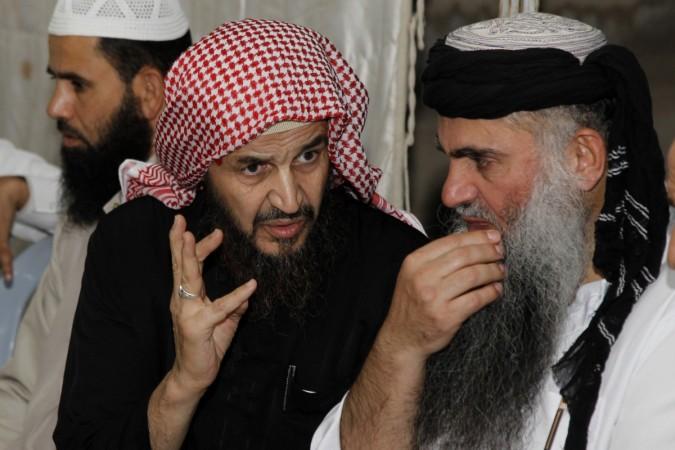 Jordan has reportedly released Al Qaeda ideologue and cleric Abu Muhammad al-Maqdisi -- a staunch critic of the Islamic State -- from its jail following the brutal execution of its pilot at the hands of ISIS militants.
Maqdisi was freed on Thursday and is set to be interviewed on the local TV channel, Roya TV, on Friday.
While Maqdisi had been imprisoned for several years in Jordan, his criticism of ISIS' self-proclaimed caliph Abu Bakr al-Baghdadi had won him a brief release last October, before he was jailed again for spreading jihad through the Internet.
Maqdisi's release in close succession of the Islamic State's execution of Jordanian pilot Muath al-Kaseasbeh is seen as a means for him to speak out against the terror group, which he had previously referred to as a "deviant organisation".
A Jordanian security source told Reuters that Maqdisi was expected to denounce the killing of Kasaesbeh as being against "faith values".
The State Security Court (SSC) attorney general dropped charges of plotting subversive acts against the regime levelled against Maqdisi on Thursday, The Jordan Times reported.
"If Maqdisi has agreed to condemn the killing of the pilot, reflecting the revulsion that has been felt all over Jordan, then that would certainly make sense of his release," an analyst from Amman told The Guardian.
Maqdisi's release comes just a day after Jordan executed fellow Al Qaeda members Sajida al-Rishawi and Zaid Karbouli in a quick retaliation to the ISIS video emerging online.
Maqdisi, a Palestinian cleric who went on to become a spiritual mentor for the Al Qaeda, had been expelled from the terror group by leader Abu Musab al-Zarqawi, who accused him of killing civilians indiscriminately after the Amman hotel bombings that killed many.
Rishawi was also intended to be a suicide bomber in that terror attack, but her explosives did not blow up and she was captured.