Indian Premier League side Royal Challengers Bangalore coach Trent Woodhill has compared the franchise captain Virat Kohli and star batsman AB de Villiers to tennis stars Rafael Nadal and Roger Federer respectively.
The Spaniard and the Swiss tennis legend have collectively won 36 Grand Slam titles and are on the course to further extend that record. They are currently the top two ranked men's singles tennis stars.
Woodhill, who joined the Bangalore-based outfit from Delhi Daredevils, claims the South African hard-hitting batsman and Federer share a similar DNA, while comparing Nadal's never-say-die attitude to that of India captain, Kohli.
"It's tough to pick who is the best of them. AB and Federer share a similar DNA I think, and the same with Nadal and Kohli," Woodhill was quoted as saying by the International Cricket Council's official website.
"The point's never dead for Nadal, and the point's never dead for Virat. And AB, he finds a way as Federer does, in conditions where others struggle."
Kohli and De Villiers are the core players for Royal Challengers Bangalore in the IPL 2018. The latter played a key role in their only victory over of this campaign against Kings XI Punjab. The Delhi-born batsman is currently the top scorer in the league, but his knock of 92 runs was not sufficient to help RCB beat Mumbai Indians on April 17.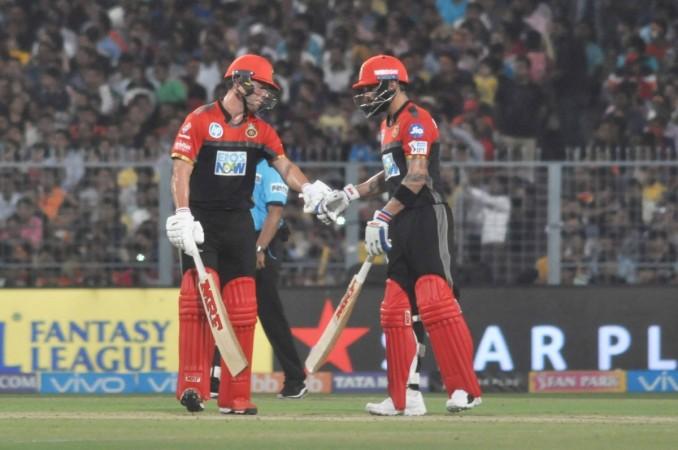 Meanwhile, Woodhill also hailed Kohli as the "most impressive sportsman" he has ever worked with. He even compared RCB star to the Real Madrid forward Cristiano Ronaldo and Barcelona star Lionel Messi.
"(Kohli) is the most impressive sportsman I've had the pleasure to work with – in any sport. He's in the same stratosphere as Roger Federer, Cristiano Ronaldo or Messi," he said.
"His approach to his own cricketing career and everything involved around it is extremely professional.
"He's definitely fitter than he's ever been. What that allows you to do is under pressure, you're able to replicate technique and replicate movement patterns.
"So he's less likely than others to play a lazy shot or not execute the way he'd like because his fitness and his mind is so sharp. And that's where that brilliance lies."