Deepak Hooda had watched Sunrisers Hyderabad lose regular wickets in chase of a modest total of 148 against Mumbai Indians in the sixth match of the ongoing Indian Premier League (IPL) season at the Rajiv Gandhi International Stadium on Thursday, April 12.
And when he was in the middle, frenetic scenes unfolded as Kane Williamson's men collapsed from 136 for 6 to 137 for 9. After a solid start from opener Shikhar Dhawan, Sunrisers were cruising towards the finish line but suddenly needed 11 runs off the last over after the rush of wickets.
Hooda though didn't panic, unlike quite a lot of senior campaigners who had walked back to the pavilion without troubling the scorers much. The young Baroda captain hit a wide low full toss out of the ground in the very first ball of the final over, bringing a sense of relief to the dugout.
Sunrisers eventually went past the finish line and the right-handed all-rounder remained unbeaten with a match-winning tally of 32 off 25 balls.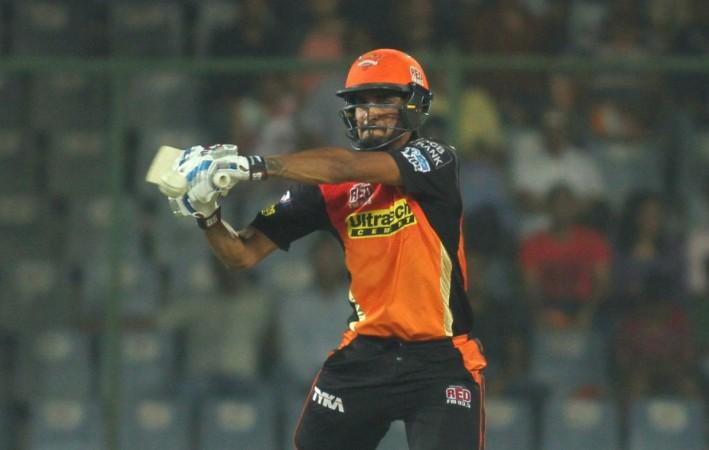 In 2014, Hooda, the star of the U-19 World Cup that year, had risen to prominence with his big-hitting abilities for Rajasthan Royals in his maiden IPL season. Over the years, he had earned the nickname of "Hurricane" with his ability to swiftly swing the match in his team's favor.
However, on Thursday, a more calmer and a mature Hooda was making sure he held his nerves under pressure and led Sunrisers to a thrilling one-wicket win.
Good to have the likes of Laxman, Moody and Murali guiding us: Hooda
The 22-year-old, who had received his maiden national call-up during Sri Lanka's tour to India last year, insists leading Baroda in the domestic season helped him grow as a person and as a cricketer.
In a move that raised quite a few eyebrows, Baroda Cricket Association replaced veteran India all-rounder Irfan Pathan with Hooda as captain midway through the Ranji Trophy 2017/18 season.
Hooda also acknowledges the role of the straight-talking coaching staff of Sunrisers Hyderabad — VVS Laxman (mentor), Tom Moody (head coach) and Muttiah Muralitharan (bowling coach), on helping him become mentally stronger.
"Captaincy according to me is not an easy task. For that, I needed to have a different mindset. Leading Baroda at an early stage of my career has helped me mature, I personally feel I have learnt to take responsibility better and have become a good man," Hooda told International Business Times, India.
"Being youngsters, we are very lucky to have Tom [Moody] sir, VVS [Laxman] sir and Murali [Muralitharan] sir in the team. I have learnt a lot from them in these three years.
"If you look at it, I think the best the best part is these people talk to the point and tell me what to improve and how to improve.
"We have also worked a lot on the mental aspect and this has immensely helped me in becoming better.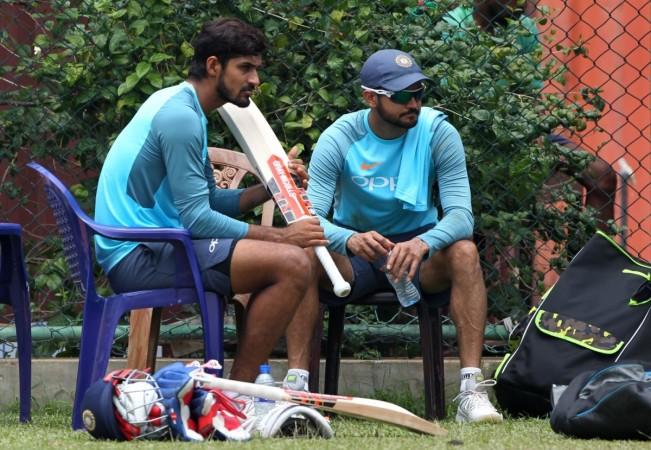 Hooda made the most of his debut IPL season striking at a staggering rate of 158.94. He was snapped up by the Sunrisers in the 2016 edition for a whopping Rs 4.2 crores, which was 42 times his base price of Rs 10 Lakh.
It seems the young all-rounder focussed on the job at hand despite the windfall as he had hit 789 runs at 71.73. Consistent performances in the domestic circuit helped him earn the India call-up last year.
Learning a leat from Shakib, Nabi: Hooda
Having spent a considerable amount of time at the Indian dressing room during the T20I leg of Sri Lanka's tour to India and the NIdahas Trophy in the island nation, Hooda is now looking forward to make use of the learnings in the ongoing IPL season.
Sharing the dressing room with the likes of Shakib Al Hasan and Mohammad Nabi is providing him a golden opportunity to observe how the "world class all-rounders operate". Hooda revealed he has already had a couple of chat with the duo.
"It's obvious that Nabi bhai and Shakib are world-class all-rounders. We learn a lot from them but it's not necessary that we have to go to them and sit and ask questions. You can watch preparations, how they are handling themselves before and after the match and learn from them," Hooda said.
"Yes, I had a talk with Shakib bhai about batting and about handling situations. I also had a personal chat with Nabi bhai about bowling."