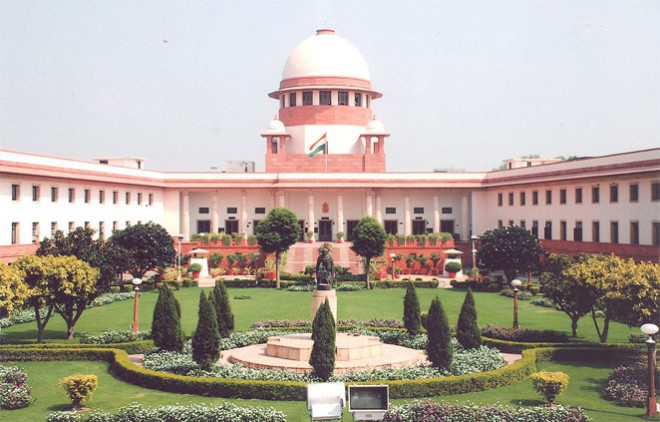 The Aam Aadmi Party (AAP) on Wednesday, Aug. 31, approached the Supreme Court over its fight with Lieutenant-Governor (L-G) Najeeb Jung -- and by extension Prime Minister Narendra Modi and his government at the Centre -- by filing a petition in the apex court over the exact kind of powers the Delhi government can have, and to what extent the Delhi L-G can supersede them.
The move by the AAP government in Delhi comes following a Delhi High Court order earlier this month that had held the L-G as the administrative head of Delhi, with powers to do as he saw fit with actions taken by Arvind Kejriwal and Co while they were in power.
Back then, the Delhi HC bench led by Chief Justice G Rohini had observed: "The matters connected with 'services' fall outside the purview of the Legislative Assembly of NCT of Delhi. Therefore, the direction in the impugned notification [of the Centre] of February 2015 that the L-G of the NCT of Delhi shall in respect of matters connected with 'services' exercise the powers and discharge the functions of the Central government to the extent delegated to him from time to time by the President is neither illegal nor unconstitutional."
The AAP government approached the Supreme Court over the issue of the exact extent of its power only a day after the L-G formed a three-member committee -- consisting of former CAG V K Shunglu, former chief election commissioner N Gopalaswami and former chief vigilance commissioner Pradeep Kumar -- to examine around 400 files from the AAP government that he believes contain "infirmities and irregularities." Kejriwal, who is also AAP convenor, had termed the move "witch hunting" in a tweet.
Kejriwal is of the opinion that the BJP, which leads the NDA government at the Centre, and Modi are trying to get back at him and the AAP because the new outfit gave the saffron party a thorough drubbing in the Delhi Assembly elections, winning 67 of the 70 seats in the legislative body.