Aamir Khan and Amitabh Bachchan are reportedly having a huge fight regarding the climax of Thugs of Hindostan.
It has been reported that the climax of Thugs of Hindostan requires one of the two lead characters to die and that has been causing a major argument between Aamir and Big B.
Aamir wants to end the film with his character dying at the climax but Amitabh wants his character to die, according to Bollywood Hungama. The report stated that lead characters that die at the end of a film make the most impact on the audience, and hence both the stars want their respective characters to grab the honour. However, the climax has still not been decided.
"Everyone knows in Hindi cinema the hero's death makes it all the more heroic. Both, Amitabh Bachchan and Aamir Khan are keen to exit the script with a mortal flourish. It remains to be seen who gets this honour," the publication quoted a source as saying.
The trailer of Thugs of Hindostan was released a few days ago, and it had got mixed response from the viewers. While some liked the VFX quality and the characters in the movie, some others found it below expectation.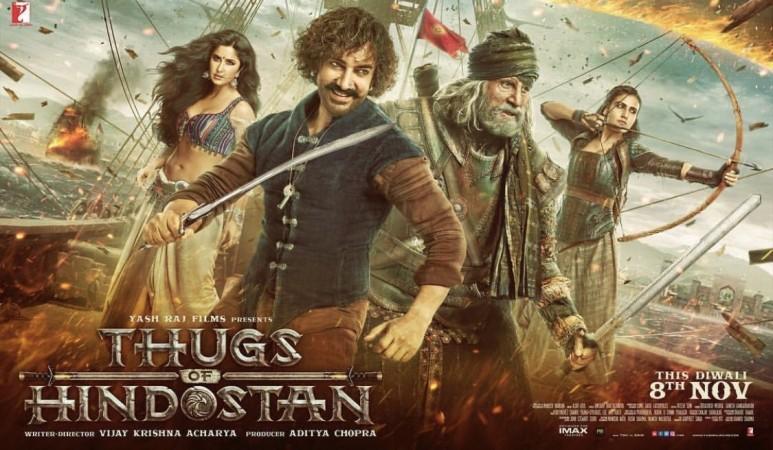 Katrina Kaif's fans were primarily disappointed with the trailer as she had very limited screen space in it. She was seen just in a few frames, flaunting her dance moves. Also, many others ridiculed the movie, calling it a rip-off of Pirates of the Caribbean series.