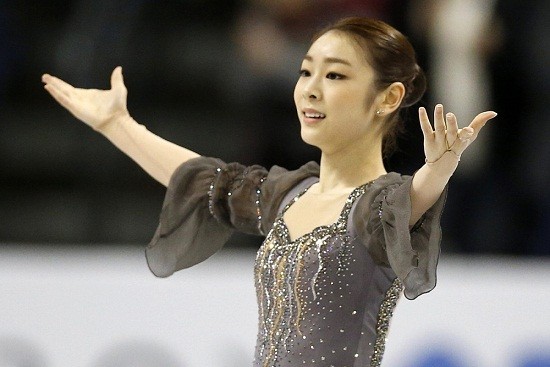 Millions of fans of South Korean figure skater Yuna Kim, angered by her loss to Adelina Sotnikova, have started a petition on Change.org, addressed to the International Skating Union (ISU), to demand an investigation into judging decisions of Women's Figure Skating and a "rejudgement at the Sochi Olympics".
Kim, known as the "Queen" in South Korea, finished at 219.11 points for silver, while Adelina of Russia won the gold with 224.59 points. Italy's Carolina Kostner came in third at 216.73. Several leading skating figures and researchers also came in support of Kim, who now has announced her decision to retire from the sport.
German figure skater Katarina Witt tweeted: "Shame Gold Medal, Yuna Kim is a real queen," while American Sports Journalist posted: "Kim didn't win...unbelievable...scandal written all over this...Russian Sotnikova wins, fans going crazy, Kim disappears, wrong, wrong."
Olympics researcher at NBC, Alex Goldberger, tweeted: "Adelina Sotnikova was excellent tonight, but Yuna Kim was robbed." Meanwhile, Terra Findlay, Canadian ice dancer, said in her post: "I'm speechless. Yuna Kim, you are a queen."
The fans were furious and claimed that Kim was robbed, and Russia was handed a medal for hosting the Games, considering Kim was nearly flawless in both her performances but, according to the scorecards, the 23-year-old was just not daring enough.
South Korean fans of the figure skater have started a petition on Change.org, demanding justice for Kim. The petition has already gained 1,377,361 supporters so far.
The Change.org petition, started by South Korean fans, will be delivered to ISU headquarters in Switzerland. It concludes: "...we, as just citizens, know that our voice is weak and we may not have a chance to change anything. But this is crucial. And this petition may help towards bringing fairness back into the Olympics that showed so much corruption ironically."