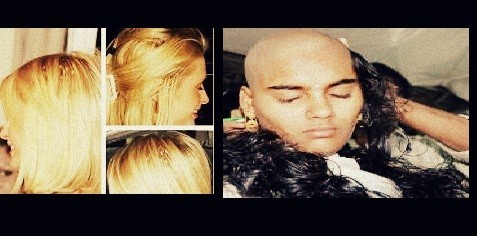 It is a hairy business, but it is not dirty; rather it is being seen as the fastest growing export from the Southern Indian state of Andhra Pradesh. This bizarre export of human hair to the US, China, Europe and the Middle East is fasting booming into a ₹1,500 crore ($241.857 million) industry.
The economy may be in a slump but the export of human hair is booming. As per rough estimates, over 3,000 tonnes of hair has been shipped out of the Visakhapatnam Port this year.
The hair trade is swiftly turning into a growing industry, and now even the famous Hindu temples of the South, wherein people often shave off their hair as mark of their respect to the deity, are getting into the business. The famous Andhra Varahalakshmi Nrusimhaswami Temple in Simhachalam are coming out with e-auction global tenders, that will allow buyers from international markets to buy human hair that is offered at the hill shrine by lakhs of devotees.
The Tirumala Tirupati Devasthanam that has a daily visitor tally of about 65,000 people has also taken up the e-auctioning of human hair through global tenders.
As per estimates, a ton of human hair approximately costs ₹50 lakh in the international market. The demand is high for virgin remy hair (quality hair) in European countries, such as Switzerland, Italy and France, while the non-remy is sent to China.
The virgin remy hair was earlier collected from hair salons but as people increasingly subjected their hair to various treatments, such as colouring, straightening, waving or curling, the quality has diminished. And that explains the mad rush to the templed, where it is easy to find tresses that have not been teased and tangled too much.