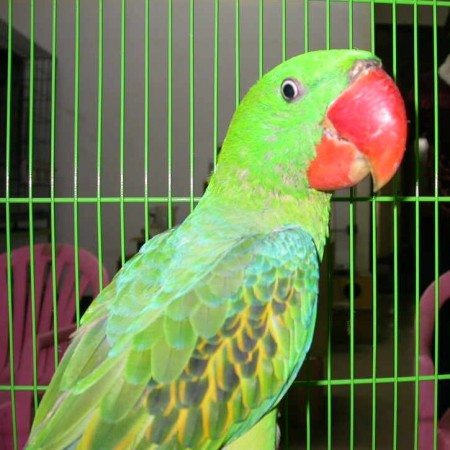 In a shocking incident that took place in Tamil Nadu's Madurai city, an 82-year-old woman killed herself after a cat killed her pet parrot. The octogenarian took the extreme step as she was unable to bear the pain of her pet's untimely departure.
Also read: Maharashtra: Cops Summon 'Parrot' to Police Station for 'Hurling Obscenities' at 85-Year-Old Woman
Dhanalakshmi, used to live with her son Sakthivel Pandian in Sourashtra Teachers Colony of Madurai since her husband Kasimani's death in 2005.
In 2015, she got a parrot, Meenu, she grew extremely attached to in just a matter of few days.
"My mother was very possessive about the bird. She never let anyone else go near it. She used to feed the parrot its favourite food with her own hands and took care of it more than herself. If the parrot did not eat, my mom too stayed hungry and would remain upset the whole day," Pandian was quoted as saying by The Hindu. The elderly woman remained active despite her age-related ailments, thanks to the bird.
But on June 23, much to the woman's dismay, the parrot was killed by a cat. Following which, the elderly woman went into depression.
Hours later, Dhanalakshmi was found in an unconscious state. According to the police, she had consumed pesticide to kill herself. Her relatives rushed her to Government Rajaji Hospital. Despite being in a semi-conscious state, the woman kept asking about Meenu.
The woman passed away on Monday (June 26).