West Bengal chief minister and Trinamool Congress chief Mamata Banerjee seems to have taken the lead when it comes to stitching together an anti-BJP front — or a united Opposition, as some are calling it — in the run-up to the 2018 Lok Sabha elections.
She managed to get a nod of approval from Nationalist Congress Party leader Sharad Pawar during their meeting Tuesday, March 27, and Sonia Gandhi a day after, and seems to be lining up partnerships with other political rivals of the BJP.
The developments come a few days after Telangana chief minister K Chandrashekar Rao flew down to Kolkata to meet Banerjee and discuss the formation of the third front. Later, in a joint press statement, they said they were willing to work together to bring on board like-minded parties.
Here are five reasons why a united Opposition may choose Banerjee to lead the anti-BJP front in the upcoming election:
1. One of the loudest anti-Modi voices
Mamata Banerjee has been one of the loudest voices when it comes to protesting against the BJP and Prime Minister Narendra Modi. She has vehemently opposed most of the policies of the BJP-led Central government, going even so far as to challenge Aadhaar-linking in the Supreme Court.
The Supreme Court junked the plea, but that hardly ever stopped Banerjee from railing against other schemes and policies of the union government.
2. Has led anti-Modi protests during demonetization
Banerjee was one of the most vocal protesters when Modi made the demonetization move November 8, 2016. She even managed to overshadow Rahul Gandhi at an all-party meeting when it came to condemning the note ban.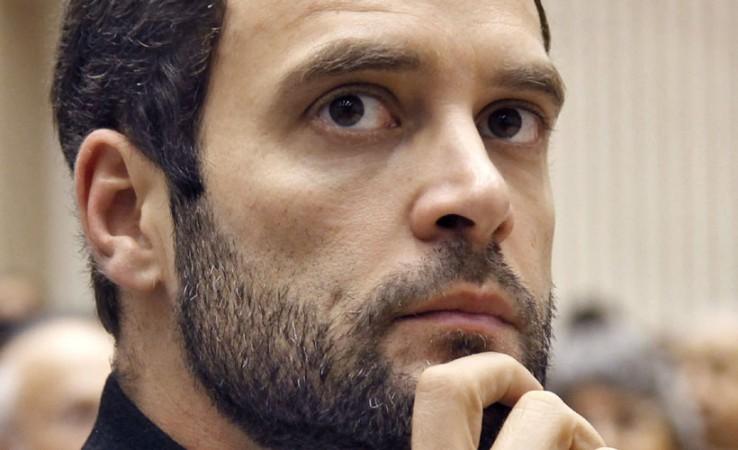 3. Deemed by Chidambaram to be better for the role than Rahul Gandhi
Even Congress veteran P Chidambaram had rooted for Mamata Banerjee when it came to leading an anti-BJP front. He had said the front needed a "fearless leader," and Banerjee would be best suited for the role.
The Congress would have no qualms in letting Banerjee take the lead because they can easily claim some credit later if the Trinamool chief's venture succeeds. Even better, the Congress can opportunistically lend a helping hand if Banerjee's cause needs a little extra help to overcome the odds.
4. Motivated by will to win 2019 Bengal elections
Banerjee may have more incentive than others when it comes to taking on Modi and the BJP. The Left parties have already been decimated in West Bengal, and the Congress has been relegated to the background in West Bengal, and the state has more recently become a battleground between the Trinamool Congress and the BJP.
Banerjee, meanwhile, has been one of the few regional leaders to have led her party to an Assembly election win since Modi and the BJP came to power at the Centre in 2014. She managed to hold on to the government of West Bengal in 2016 and would like to repeat that success in 2021. To be able to do that, she will have to show the people that the BJP juggernaut can be stopped, and that will play a part in her current onslaught against the BJP.
5. Her loss won't affect Rahul Gandhi
If Mamata Banerjee manages to stitch together an anti-BJP front, she will definitely get credit for it, and more so in the unlikely scenario that this "unified Opposition" manages to give the BJP a run for its money. And even Rahul Gandhi may want a share of that pie.
However, if that front fails to stop Modi from returning at the Centre, it will be no skin off Rahul Gandhi's back, and a fresh anti-BJP front might still have him and the Congress to fall back on.