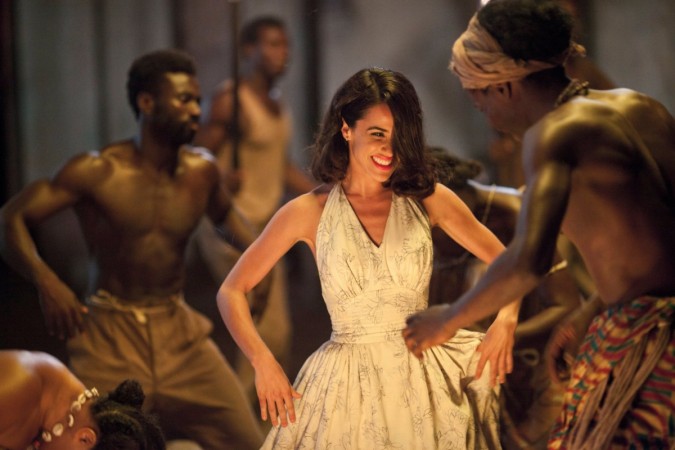 Movies always have the exceptional ability to portray the perception of every culture. Hollywood movies often dominate box offices and perception of cultures, but there are movies which don't and yet share exciting snippets about different parts of the world. Netflix has given us easy access to those films from around the globe.
With the advent of streaming services, people are now just a click away from exploring the vast variety of foreign films from all over.
Also read: Why Netflix's 13 Reasons Why is a must-watch for all
Netflix has hundreds of foreign-language titles available to stream. Here's a look at five great foreign films that can be streamed on Netflix now.
Sand Storm [Israel]: This 2016 Award-winning Israeli film (starring Lamis Ammar) is about a Bedouin patriarch who takes on a second wife. Watch this emotional drama as his first wife chafes against her changing status, while his daughter chases her own dreams of autonomy.
Palm Trees in the Snow [Spain]: Watch a young woman's journey to her family's tropical plantation to uncover some old family secrets after she finds a tantalising clue in an old letter. This Spanish romantic drama film is directed by Fernando González Molina, starring Mario Casa, Adriana Ugarte, and Macarena García.
The African Doctor [France]: This is a 2016 French comedy-drama film based on the life of the father of the musician Kamini, co-written by Kamini and directed by Julien Rambaldi. After escaping a dictatorship, a Congolese doctor moves his family to a small French village, where culture shock sets in for everyone.
Belgica [Belgium]: Watch two brothers become owners of a modest nightclub and turn it into one of the most exciting and happening hotspots in town. However, in this Belgian drama film, their exhilarating success comes at a price.
Pandora [South Korea]:
Influenced by the Fukushima nuclear meltdown in March 2011, the South Korean blockbuster revolves around how a man risks his life to save the country from imminent disaster following an earthquake that hits a Korean village. This emotional suspense drama is directed by Jung-woo Park.