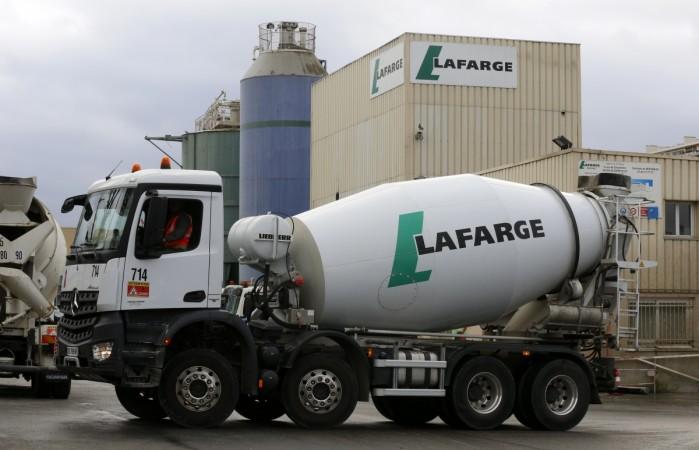 Five bidders, including three Indian and two foreign players, have been finalised as contenders who will bid for Lafarge's entire India operations, which has a total capacity of 11 million tonne per annum (mtpa). The five firms are Ajay Piramal group, Nirma, Sajjan Jindal's JSW Cement, Mexico's Cemex and China's Anhui Conch Cement company.
Of the five, the three Indian companies have emerged as strong contenders, while the two foreign firms are gearing up for entry into India through the sale. "Both are willing to pay a premium to enter India. It is rare opportunity for them to get such quality assets in market that is set for steady growth in the coming decades," an investment banker who was familiar with the development was quoted as saying by the Business Standard.
The two foreign companies are expected to submit bids of Rs. 8,500-9,000 crore, whereas the three domestic bidders are believed to be more conservative in terms of bidding and may submit bids worth Rs. 8,000-8,500 crore.
In terms of what the deal means for the domestic bidders, diversified Ajay Piramal Group is planning to enter into the cement sector and by bidding for this deal the company would get a ready-made platform. On the other hand, JSW Cement, which has a current capacity of 6.4 mtpa, plans to raise its capacity to 20 mtpa over the next four years. Nirma, a conglomerate whose current capacity is 2.4 mtpa in Rajasthan, also plans to expand its operations across North and East India, the Economic Times reported.
Amongst the five finalised bidders, JSW is the only company which has partnered with a private equity firm. The other four have decided to bid independently.
In February this year, Lafarge had put its entire India business up for sale. In March, PE Funds, foreign and domestic companies such as Brazilian cement giant Votorantim group, CRH, Private Equity funds KKR, Blackstone, Heidelberg Cement, JSW and Piramal Group were in the race to acquire Lafarge's assets and had submitted expression of interest for the auction.
However, in March 2015, the CCI had approved the Lafarge-Holcim merger, and asked Lafarge to divest two of its cement plants with a combined capacity of 5.15 mtpa.
Lafarge was unable to sell the two plants since the Mines and Minerals Development and Regulation (MMRD) Act prohibited transferring of rights of limestone mines attached with cement plans. Thus, the company issued a fresh proposal of divesting its entire India business.
[1 lakh = 100,000 | 1 crore = 10 million | 100 crore = 1 billion]