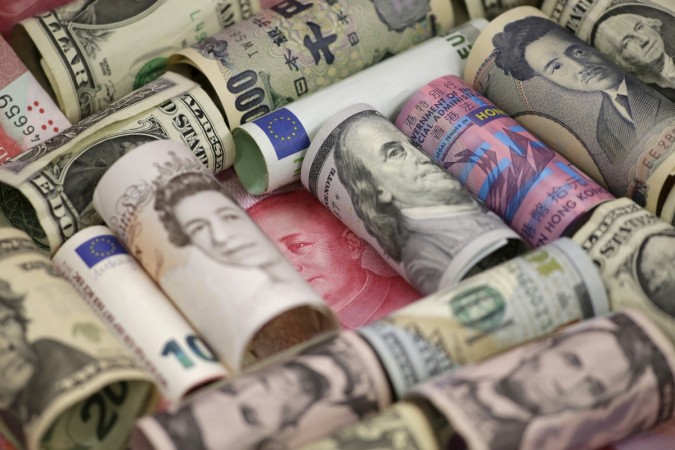 Nearly 4,000 Indian millionaires with combined net assets worth minimum of $4 billion left the country in 2015 for greener pastures said the New World Wealth Report (NWWR). Millionaires, also called High Net Worth Individuals (HNWIs), are defined as citizens with net assets of $1 million or more, excluding their present dwellings.
India is ranked fourth among all countries that witnessed the highest number of millionaires leaving their country. France stood first among the pack with nearly 10,000 of its millionaire citizens packing bags.
The act of leaving the country is ascertained with a change in the domicile of these uber-rich individuals to a country different from their own. Despite 4,000 Indian millionaires acquiring a new domicile on foreign shores, the matter isn't much of a "concern," noted the report. The 'outflow' is negligible as the country is churning out far more new millionaires every year than it is losing, said the report.
Similarly China, which ranks second from losing 9,000 millionaires every year, too need not be concerned given the number of new millionaires it is producing. "Once the standard of living in these countries improves, we expect several wealthy people to move back," the report said about the two Asian countries.
Noting the reasons for such millionaire migrations from developed economies such as France, the report said the country's urban areas being subject to rising religious tensions is the potential cause."We expect that millionaire migration away from France will accelerate over the next decade as these tensions escalate," the report added.
Italy, another developed economy of Europe, ranks third in the world with 6,000 of its millionaires leaving the country in 2015. The debt-fraught country of Greece stood fifth in the rank witnessing 3,000 millionaires exiting. The corresponding figure for Russian Federation, Spain and Brazil stood at 2,000, listing the countries on the sixth spot in the list.
With the possible breaking up of the EU, Italy, Greece and Spain are expected to see an exodus of millionaires as these southern European countries would be hit the hardest due to their large state pension obligations, the report said. It also noted that with growing religious tension in the European continent, Belgium, Germany, Sweden and U.K will all be affected negatively closer in the future.
Lack of opportunities, rising crime levels and racial tensions were the primary reasons stated for the migration, apart from religious tensions and economic slump, the report added.
Inflows
The island continent of Australia, the country specifically, saw most of the millionaire inflows, reported the NWWR. About 8,000 high net worth individuals shifted base to the country, making it the millionaires' choice.
The U.S. and Canada occupied the second and the third place, with 7,000 and 5,000 millionaires setting foot in these countries. Israel and UAE ranked the fourth and fifth place, registering an inflow of 4,000 and 3,000 millionaires respectively in 2015.