At least 40 girls were strip searched by a lady warden after she found a used sanitary napkin in the hostel premises of Dr HS Gour Central University in Madhya Pradesh.
The sanitary napkin was found on a corridor leading to a washroom. As the hostel warden could not ascertain who left the pad outside the washroom, she decided to search the girls to check which student was on her period.
The girls were body-searched on Sunday Morning. The same day, the girls reported the matter to the vice-chancellor of the University, RP Tiwari.
#MadhyaPradesh: At least 40 girls, residing in one of the hostels of Dr Hari Singh Gour University in Sagar, allege that they were stripped & searched by hostel warden after a used sanitary pad was found lying in the hostel premises. pic.twitter.com/G2m1rMnGkG

— ANI (@ANI) March 26, 2018
Tiwari not only apologised for the incident but also ordered a probe into the matter. "It's unfortunate and condemnable. I told students that they are all like my daughter and I apologise to them" said the VC.
He also said that though the warden has denied the allegations, he will take necessary against her if she is found guilty.
"I spoke to the warden, but she denied the allegations. Within three days, a committee (conducting the inquiry) will submit its report, following which action will be taken," Hindustan Times quoted the VC as saying.
The hostel's caretaker, Sandhya Patel has also denied body-searching the students.
This is not the first time that women wardens have mistreated students.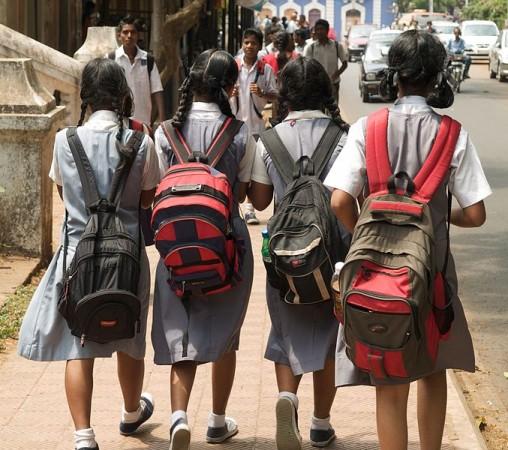 In March 2017, a woman principal of Kasturba Gandhi Girls Residential School in Digri village in Uttar Pradesh's Muzaffarnagar, on finding some blood in the school's bathroom, stripped around 70 girls naked to check if they were menstruating.
She was suspended after the guardians of the students protested against her act.