Nearly 40 people have been reported dead as heavy rain coupled with thunder and lightning struck parts of Uttar Pradesh, Bihar and Jharkhand on Monday, May 29. The thunderstorm comes just a little less than a month after several parts of the state were left ravaged in a similar natural calamity that killed over 80 people in Uttar Pradesh.
In Bihar, 19 deaths were reported while the neighboring state of Jharkhand reported nearly 12 people being killed and several injured due to lightning.
"CM Nitish Kumar has ordered to give an ex-gratia of Rs 4 lakh each to the kin of those who lost their lives in the massive thunderstorm on Monday night. Efforts are being made to complete the process on Tuesday itself," Principal Secretary of Bihar Disaster Management Department Pratyaya Amrit was quoted as saying by ANI.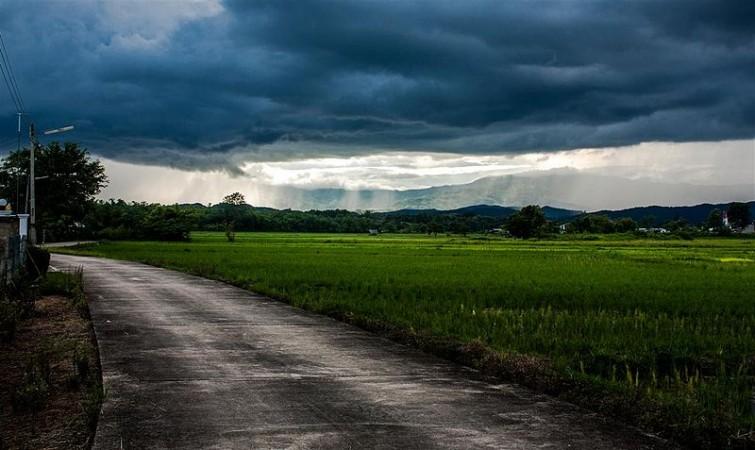 Avinish Awasthi, the Principal Secretary to UP chief minister, confirmed the deaths of five people and four injured in Unnao district on Monday night. Awasthi further added the district magistrates have been alerted and asked to provide relief material to the affected within the next 24 to 48 hours, PTI reported. Rescue operations have also been in full swing since Monday night.
The city of Kanpur was also at the receiving end of the thunderstorms as two people were reported dead. Two people were killed in Rae Bareli. To add to the woes, the regional MeT officer has also predicted dust storms and muggy weather within the next 24 hours in several parts of Uttar Pradesh, reports NDTV.
Ravikumar, District Magistrate of Unnao, said that several deaths were reported due to collapsing of houses, uprooting of trees and electric poles. The thunderstorms resulted in day to day life being adversely affected in several areas in Unnao district.
This is not the first time that thunderstorm has left a spate of destruction in Uttar Pradesh and the neighboring states. Earlier this month, a powerful thunderstorm left 134 people dead and injured over 400 in five states—Uttar Pradesh being the worst affected with over 80 reported deaths.