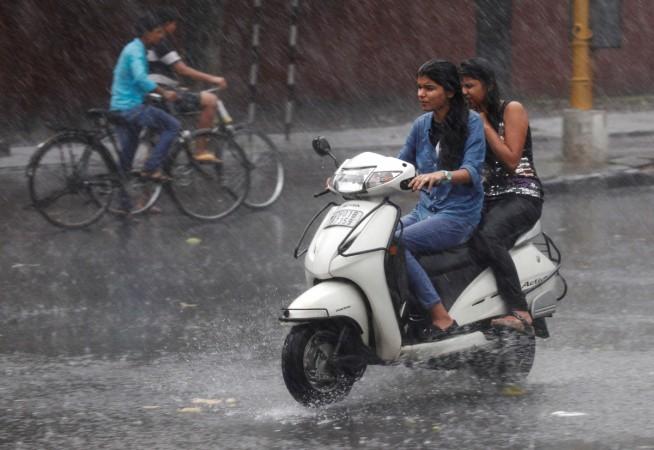 While a few north Indian states such as Rajasthan and Uttar Pradesh are yet to recover from the dust storm that hit the region just a few days ago, 13 states in the region have been put on alert for heavy rains and thunderstorm likely May 7 and 8.
The meteorological department has said that several states could be affected by erratic weather conditions, but a major thunderstorm accompanied by squall has been forecast in Haryana. As a precautionary measure, State Education Minister Ram Bilas Sharma directed all schools to remain closed on the two days.
The Haryana Revenue and Disaster Management Department has also issued a few guidelines on how to deal with the weather and said that special attention must be paid to children and senior citizens. The department also asked residents not to panic, but make sure that electrical appliances have been unplugged during the thunderstorm.
"People should not take shelter near or under trees and use metallic objects, and stay away from power and telephone lines," Hindustan Times quoted the spokesperson as saying.
Meanwhile, heavy rainfall has been forecast in several other states such as Jammu and Kashmir, Uttarakhand, Himachal Pradesh, Punjab, Chandigarh, and Rajasthan. A warning has also been sounded in Himachal and IMD director Manmohan Singh said: "Rainfall is expected in many regions of the state between 6 and 8 May, and a warning for thunderstorm and strong winds on 7 and 8 May has been issued for Shimla, Solan, Hamirpur, Mandi, Kangra and Una districts," reported ANI.
Several northeastern states -- Assam, Meghalaya, Nagaland, Manipur, Mizoram and Tripura – are also on alert.
Another dust storm seems to be building up and is likely to hit Rajasthan, especially the western part of the state. The state witnessed similar weather conditions last week, leading to the death of over 120 people. The calamity, which was described as a "freak accident" by the chief meteorologist at Skymet Weather, also injured over 100 residents of the region and tore down several houses and electrical poles.
Experts at the time explained that such weather conditions were due to climate change.