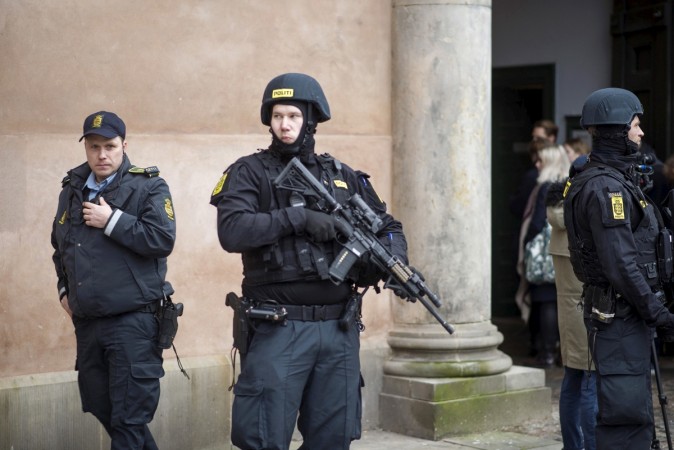 Four people were arrested Thursday near Copenhagen on suspicion of being linked to the Islamic State group, Danish police said. During a search related to the investigation, ammunition and weapons were also found, Reuters quoted the police as saying.
The four arrested people were suspected of planning to commit violence in Denmark. They were arrested from Copenhagen and neighbouring suburbs. The identity of the four individuals was not revealed by the police. They will be presented before a judge Friday.
"The arrests took place as part of efforts to combat people enlisting in terrorist groups in the war-torn areas in Syria and northern Iraq," the police were quoted as saying by Reuters Thursday.
"We know that people who have fought for IS in Syria or Iraq may pose a specific security threat against Denmark," Justice Minister Soren Pind was quoted as saying by Reuters.
More than 125 people have joined the Islamic State group in the Middle-Eastern countries Syria and Iraq, Danish intelligence service PET had said in October.
Security levels in Europe were heightened after multiple attacks racked the city of Brussels last month. The airport and metro attacks killed at least 30 people. In another attack in Paris, 130 were killed in December last year. The arrest also comes after Denmark announced it would be increasing its involvement in the campaign against the terrorist organisation by amping up airstrikes.
In a first incident of its kind, a man was charged with violating anti-terrorism laws in Denmark in December 2015. He had travelled to Syria in 2013 to join ISIS. The country also passed a legislation recently that makes joining "hostile armed forces" treason, AFP reported.
"It is the prosecution's view that everyone who joins IS in Syria has agreed in principle to take part in the terrorist acts that IS commits in the country," prosecutor Lise-Lotte Nilas had been quoted by AFP as saying in a statement.