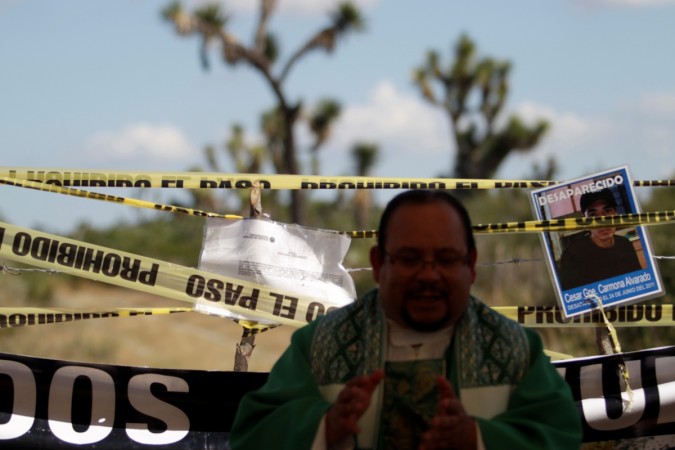 At least 32 bodies and nine heads of humans were found in mass graves near one of Mexico's most dangerous states, Guerrero, this week, officials said on Thursday. No arrests have been made for the deaths.
Remains of 31 men and a woman were found in 17 of 20 pits dug by authorities between Tuesday and Thursday on a hill in Pochahuixco village in Zitla municipality. The remains were taken to Chilpancingo, state capital, for identification.
"The discoveries are terrible," Guerrero state security spokesman Roberto Alvarez said.
Authorities are still investigating the area to look for other mass graves.
This is not the first time victims in mass graves were found in the country. In early October, 600 bodies were found in mass graves near Torreon, considered one of the most dangerous cities in the world. The bodies, with clothing and footwear, were found in a 16-hectare paddock in San Pedro, according to an NGO, Grupo VIDA.
The area near San Pedro is considered dangerous as drug cartels regularly kill people and bury them there.
In other parts of the country also, including in Guerrero, drug cartels are known to kill and bury victims. The state is a major opium poppy grower and drug gangs engage in violent turf wars.
Last weekend, at least 24 people were killed, following which bodies of nine men were found. Five of them had been dismembered. In another area of the state, around 12 people were abducted for ransom. The area has seen an increasing number of abduction cases.
In September 2014, 43 students in Iguala went missing. The case stays unsolved.
"U.S. citizens have been the victims of violent crimes, such as homicide, kidnapping, carjacking, and robbery by organised criminal groups in various Mexican states," the US state department says in its travel advisory for Mexico. "The number of U.S. citizens reported to the Department of State as murdered in Mexico was 100 in 2014 and 103 in 2015," the advisory said.