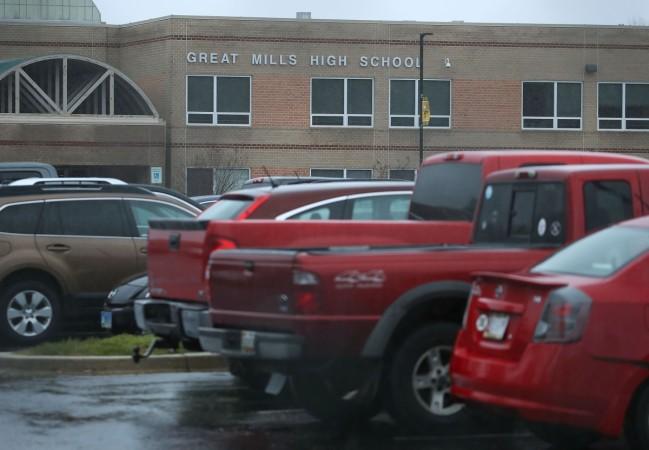 UPDATED: One student died and two were critically injured after an armed student opened fire in the hallway of the Great Mills High School in the US state of Maryland, St. Mary's County Sheriff Tim Cameron said.
Cameron said the armed student shot at a female student when the classes began at around 8 am local time. A male student was also injured in the incident. While the male student is in stable condition, the female student is said to be in critical condition and the shooter, a male, died after the school resource officer fired a round at him.
All the three injured were rushed to the hospital in critical condition, but the shooter was pronounced dead at 10.41 am local time, Cameron said in a press conference, according to The Washington Post.
"On this day, we realized our worst nightmare," Cameron said. "Our children were attacked in a bastion of safety...The notion that it can't happen here is no longer a notion."
ORIGINAL STORY
At least three were injured in a shooting at the Great Mills High School in the US state of Maryland Tuesday morning. St Mary's County Public Schools on its website said that the "incident has been contained, and the school is on lockdown."
"There has been an incident at Great Mills High School. Parents please DO NOT respond to the school. Report to Leonardtown High School," the St. Mary's County Sheriff's Office said in a Twitter post.
The three injured, including the shooter, have been rushed to the hospital. There are no fatalities reported, CNN reported.
"Brief press conference to be held in a few minutes; more detailed conference on Great Mills high school shooting at proximately 1:00 to be held at Chancellors Run Regional Center 21905 Chancellor's Run Road in Great Mills, MD," St. Mary's County Sheriff's Office tweeted.
The school was on lockdown for some time, but students have been shifted to a reunification center at a nearby high school.