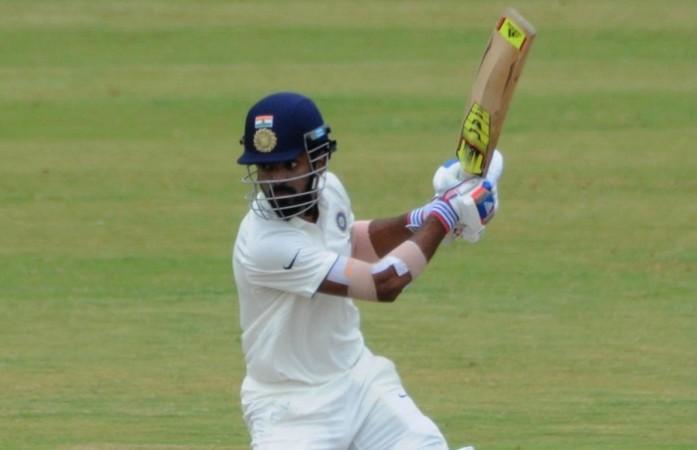 It was slow and sometimes tedious, but India, led by a patient and wonderfully-compact KL Rahul, managed to increase their stranglehold on this second Test match against the West Indies in Jamaica.
With India going into day 2, just 70 runs adrift of West Indies' first innings total of 196, and with nine wickets in hand, there would have been plenty expected from the visitors' batsmen, and while most of them delivered, it wasn't quite as smooth sailing as most would have expected.
The first session was a proper grind, with West Indies resorting to some well thought out defensive bowling and with India refusing to throw their wickets away, and take too many risks, apart from Rahul jumping down the track to loft a six over wide long-on to complete his century, it was slow progress.
While things picked up marginally from there, India still only scored 232 runs on the day, losing four wickets, to end up on 358/5 in 125 overs, a lead of 162. Rahul is the top scorer, by a long way, so far, with 158 (303b, 15x4, 3x6), his third triple-figure score in Test match cricket, and the highest of those.
If India were expected to come out on day two morning and boss the proceedings, in terms of runs flowing off the bat, it never came about as West Indies stuck to their plans pretty well – keep the ball outside off and force the Indian batsmen to take the risks. Pujara, for one, refused to rise to that bait, waiting for balls on the stumps to use that blade of his, and while Rahul was a touch more aggressive, India managed just 59 runs in the first session.
Pujara's long vigil ended in the second session of day two as a dab and run to the onside worked against him with Roston Chase hitting the bulls-eye at the non-striker's end. As admirable as Pujara's patience was, you do wonder if 46 from a 159 balls, with fours boundaries in there, is just taking that thou-shall-not-have-my-wicket-easily feeling too far.
Virat Kohli came in and it was immediately clear that this would be no repeat of his 200 from the last match. That fluency was just not there, with a couple of balls outside the off-stump causing the India captain a bit of a problem as well, while he was also lucky to survive an lbw appeal much to Shannon Gabriel's chagrin.
Gabriel (23-8-50-1), again, was the pick of the West Indies bowlers, who took up the second new ball duties only in the 92nd over, and deserved more than the one wicket he picked up, even if it was to dismiss the centurion Rahul, who had to go back to the pavilion after strangling one down the legside.
The two centurions from the last match – Kohli (44, 90b, 4x4, 1x6) and R Ashwin (3, 22b) – also fell on day two, one to the offspinner Chase (29-3-91-2) and the other to the legspinner Devendra Bishoo (25-3-79-1), but with Ajinkya Rahane batting well on 42 n.o. (87b, 6x4, 1x6) and Wriddhiman Saha (17 n.o., 43b, 2x4) seemingly determined to make an impact with the bat, day three is India's to lose.