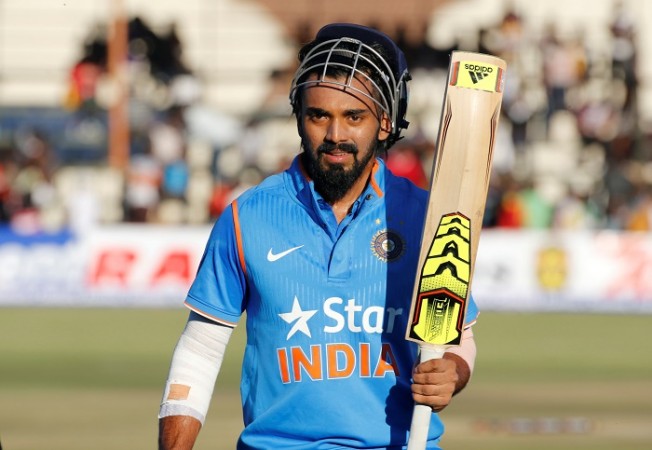 India will be hurt after their heartbreaking loss to West Indies in the first T20, but they will hope for a positive result when the two teams square off for the second T20 at Central Broward Regional Park and Stadium in Lauderhill, Florida, on Sunday. India came close, but were outdone by a brilliant last over from Dwayne Bravo to hand West Indies a thrilling one run win on Saturday.
Click here for India vs West Indies second T20 live blog updates
MS Dhoni and his team need to erase the loss from their memory and come up with a good performance in the second ODI. India, after their first T20 loss, have no chance of winning the series, and can only hope for levelling the series 1-1, which can be achieved with a win in the second T20.
West Indies, on the other hand, will be keen for a similar performance, and clinch the T20 series 2-0. With both teams eager to win the second T20, the match is expected to be a humdinger of a contest in Florida.
If the first T20 was anything to go by, one can expect another run-feast in the second match of the series. There were 32 sixes hit in the first T20, which entertained all and sundry at the venue. It was a match to remember for batsmen, primarily KL Rahul (India) and Evin Lewis (West Indies), while the bowlers would like to forget the same as quickly as possible. As many as 489 runs were scored in the first T20.
What makes the contest even more interesting is the likely return of Chris Gayle, who did not feature in the first match due to an injury. If the left-hander makes a comeback, West Indies will have a selection headache with his replacement Evin Lewis scoring his maiden ton, hence Lendl Simmons could lose his place in the playing XI.
Irrespective of which batsmen plays for West Indies, India bowlers need to improve in the second T20, especially their bowling in the first six overs. There is a serious need for the bowlers to dismiss West Indies top order early, else they have a dangerous batting line-up, with Carlos Brathwaite scheduled to come in at number nine.
Though India came back strongly in the second half of the first innings with the ball, the seamers have to provide a good start, making early in roads. If West Indies start well, they will easily score 200 plus runs, once again, with hitters like Andre Russell, Kieron Pollard and Brathwaite, who are all powerful batsmen in the slog overs. India skipper Dhoni will wants his bowlers to perform well in the second T20.
"If we can improve how we bowl in the first six overs, in fact it was the first 12 overs where we gave away too many runs. I was very happy how we brought the opposition down when it came to the last eight overs. That really matters because that is something where we have struggled quite consistently, but it was a good exposure to our bowlers and they finished well to restrict them to 245," ESPN Crcinfo quoted Dhoni as saying.
Despite such a massive target, India batsmen were all set to hande the challenge. Primarily Rahul, who scored his maiden T20 hundred in sensational style, from just 46 balls. However, batsman like Virat Kohli could not impress in the US. With Rohit Sharma, Rahul and Dhoni having batted well, they will be keen to deliver the goods in the second T20, and play an important role in the series.
Dhoni was all praise for Rahul, who brought India close to victory.
"He has been very consistent. I feel that is a strength of Rahul also, compact player, but at the same time unorthodox shots. He plays all over the ground, over covers, mid off, mid on. So a complete cricketer. Of course there's a long way to go for him but the way he has played in the last six months, it's very encouraging to see him bat," Dhoni said.
India, if they are to level the series, cannot depend on few players alone. All their players, including the bowlers need to find their A game to bring glory to India, and provide the Men in Blue fans in Florida a reason to celebrate.
Where to watch India vs West Indies 2nd T20 live
India vs West Indies 2nd T20 live is scheduled for 10 a.m local time (7:30 p.m IST) start.
Here is the live TV and streaming options
India: TV: Star Sports 1/HD, Star Sports 3/HD. Live streaming: starsports.com
USA, Canada and the Caribbean: TV: Yupp TV. Live streaming: yupptv.com
Australia: TV: Fox Sports 1. Live streaming: Foxtel Play