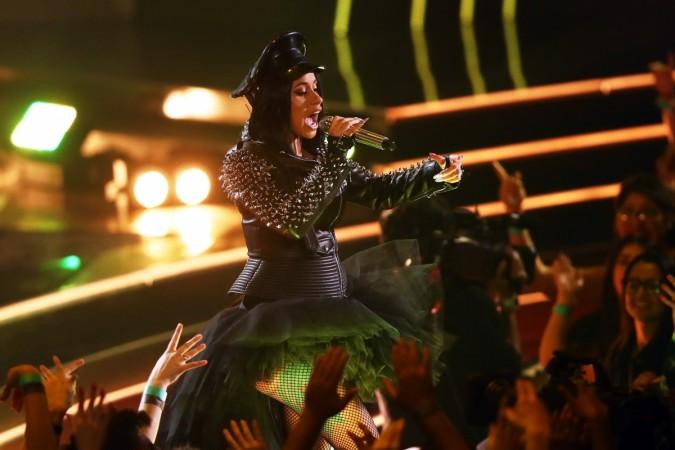 Prepare for a musical Monday as MTV brings their annual Video Music Awards 2018 on August 20. The MTV VMAs celebrates the best of music videos from the year gone by. Music lovers were gifted with some brilliant soundtracks and even better visual treats through the year.
And to recognise the best of them all, MTV is hosting the VMAs and award them for their efforts. This year, fans will see artists like Cardi B, Beyoncé, Ariana Grande and Drake battle it out for the best awards.
Cardi B has the highest nominations this year. The female rapper, who recently became a mother, has 10 nominations. Beyoncé and Jay-Z hold the second most nominations with eight nominations. Drake and Childish Gambino tie on the third spot with seven nominations each.
All eyes will be on the biggest category of the night: Video of the Year. Ariana Grande (No Tears Left to Cry), Bruno Mars ft. Cardi B (Finesse), Camila Cabello ft. Young Thug (Havana), The Carters (APES**T), Childish Gambino (This Is America), and Drake (God's Plan) are nominated in the category.
Apart from the awards, the night will also witness performances. Cardi B will set the ball rolling with her first performance since the birth of her daughter. Nicki Minaj, Ariana Grande and Jennifer Lopez will also perform at the award show. So, where can you watch all the action unfolding at New York City's Radio City Music Hall?
On TV:
In the US: The VMAs will air live on MTV from 9 pm EST/6 pm PST. MTV will air the awards live on both coasts.
In the UK: UK audiences can tune into MTV UK at 8 pm on August 21 to watch the awards show.
Where to watch online:
You can tune into MTV's YouTube page to catch all the action. If you have a subscription to DirecTV Now, Philo TV, and SlingTV, you can stream the show online via MTV.
You can tune into MTV.com to watch the show as well.