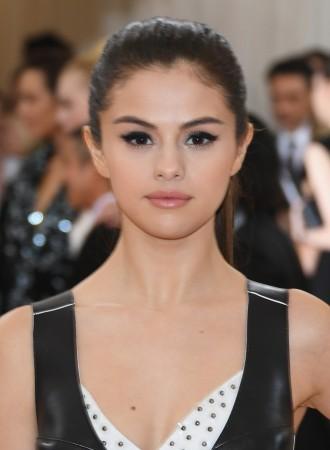 American singer-actress Selena Gomez will reportedly not be attending the upcoming 2018 MTV Video Music Awards. The show is taking place on 20 August at New York City's Radio City Music Hall.
According to a report in Hollywood Life, the former Disney star wants to avoid facing former boyfriend Justin Bieber and Hailey Baldwin. On July 10, the Baby hitmaker had announced on his Instagram account that he got engaged to the model.
A source said: "Selena isn't the biggest fan of awards shows unless she is performing or winning certain awards on the night and both of those things aren't really happening for her at the VMAs. She isn't really selling anything right now either so she is going to pass."
"She is hoping Taylor and Camilla win everything they are up for, but she won't be there herself because she feels she'll be in the way and there is really no reason for her to be there anyways," the insider added.
"She's not trying to avoid anyone. She just doesn't want to put in the effort for minimal reward," the source continued.
In related news, Gomez opened up about her kidney transplant during WE Day. The 26-year-old artist took the stage during the annual event, which took place in April, but aired on television on August 18.
During the show, Gomez introduced 8-year-old Nellie Mainor, who suffers from a rare kidney disease. She said to the audience: "You are focusing on making the world a more hopeful place and you encourage me and all of my friends to do the same."
"As maybe some of you know, I had a kidney transplant this year and so many people from across the country reached out and they offered their support. And others told me how hearing my story helped them find their own courage and helped other people want to get involved and donate. They reminded me how lucky I am to have a platform where I can share with you guys and I can pay the love forward," she added.