England stayed on course for a second consecutive Grand Slam after a thrilling win over Wales, while France and Ireland were the other big winners from round two action of the 2017 Six Nations Championship.
After just two rounds of matches in the 6 Nations, England are now the only unbeaten side, which only enhances their favourites tag to retain their title.
Here is a quick look at all three matches, with the final score and reaction.
Italy vs Ireland:
This turned out to be a no contest, with Italy absolutely getting thumped by Ireland. Coming off a narrow defeat to Scotland, the Irish clearly came into this match with a point to prove, and prove it they did, by notching up the most points they have ever managed against Italy.
CJ Stander and Craig Gilroy helped themselves to hat-tricks in the romp, with Ireland bouncing back from that late defeat to Scotland in round one in style.
Reaction:
Ireland's Jamie Heaslip: I think the final score put a nice shine on it. We got a lot of lucky bounces, but we did work some nice work, creating a lot of nice scores. We were a lot more clinical. Last week we were a little bit too loose at times.
We took a lot belief from our first half performance, then we focused on what we could do in the second half and we got the outcome in the end.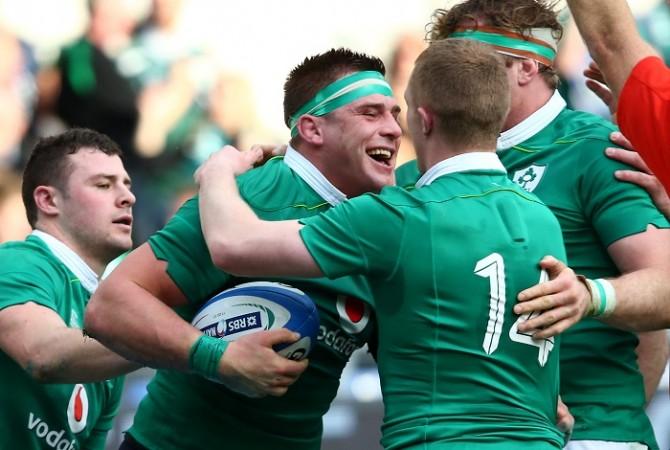 Italy's Sergio Parisse: Losing always hurts, but this group will remain united and we will not change anything. We know that in two weeks we will have a tough game at Twickenham. Ireland were much stronger than us, they dominated us from the first minute.
Ball in hand we made things happen. But they were much stronger and they dominated in the scrum and lineout.
Final score: 10-63 Ireland.
Wales vs England:
The biggest game of the round and it lived up to the expectations. This was a hard-fought contest from the off, with barely anything separating the two teams. Wales were more aggressive and attacking in this match and that strategy nearly paid off, only for England to show that winning mentality of theirs again.
Having gone unbeaten throughout 2016 and then pulled off a nervy win over France to start their Six Nations title defence, England showed their mental strength in the final moments of the game, with Elliot Daly scoring a late try to fashion a victory over Wales. The positive result was England's 16th straight Test win.
Reaction:
England head coach Eddie Jones: We have used up all our get out of jail cards, we don't want to be in that situation against Italy as well. But that was a great game, a great contest all over the park and a lot of credit must go to Wales who hit hard and hit often and worked hard off the ball.
Wales head coach Rob Howley: I thought it was an outstanding Test match, the intensity and application of our players for 75 minutes was outstanding. We played with pace and accuracy, as did England, it was really high octane Test match with a lot of quality.
Final score: Wales 16-21 England.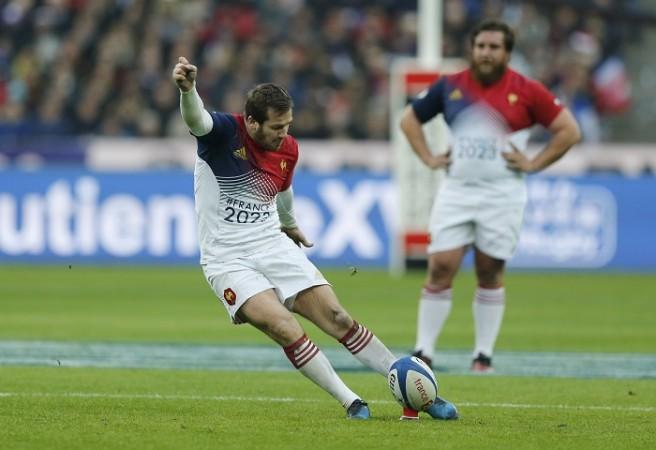 France vs Scotland:
Coming off an impressive win over Ireland, the Scots, tipped by quite a few to maybe even win the Six Nations title this year, were expected to give France a really tough time. They did, but it wasn't enough to come away with a victory.
Two late penalties from Camille Lopez allowed France to pick up their first win of the 2017 Six Nations in a bruising encounter at the Stade de France and end Scotland's hopes of fashioning their first victory on French shores since 1999.
Reaction:
France's Scott Spedding: It could have gone either way at the end. We were lucky to sneak away at the end considering we threw away a lot of opportunities in the first half, kept Scotland in the game. We are disappointed with our performance but we are really happy with the win.
Scotland head coach Vern Cotter: We're not happy to lose the game. We'll have a good look at some of the reasons we didn't have control from start to finish. The game was a bit of a stop-start affair. We couldn't get rhythm into our attack. We seemed to lose shape. But credit to France they put pressure on us.
Final score: France 22-16 Scotland.