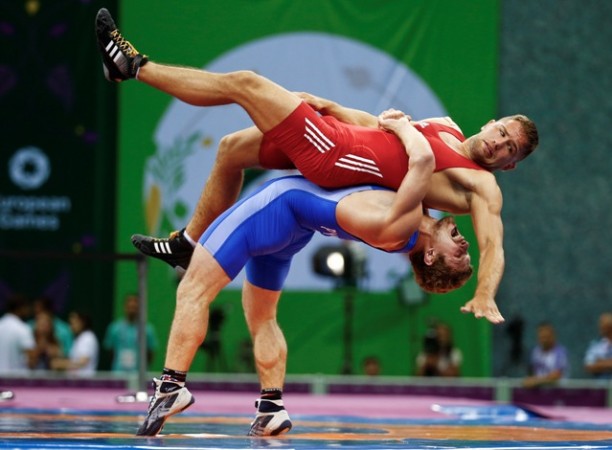 Hardeep Singh became the first Indian Sunday to seal a birth for himself in the 2016 Rio Olympics in the Greco-Roman Wrestling category. In the process, the 25-year-old has also become the sixth Greco-Roman wrestler from India to make an Olympics cut.
Hardeep achieved the feat in the 98 kg category. He reached the final of the Asian Olympic Qualification wrestling championship in Astana, Kazakhstan, after getting past Margulan Assembekov of Kazakhstan 11-2.
The wrestler, born in the Jind district of Haryana, however lost out in the final of the competition against Di Xiao of China.
"After a long time a Greco-Roman wrestler from India has qualified for the Olympics. It shows we are improving fast. It is a huge achievement for Indian wrestlers," India's Greco-Roman wrestling chief coach Kuldeep Singh told The Tribune.
Apart from Hardeep, none of the Indian Greco-Roman wrestler including Ravinder Singh (53 kg category), Harpreet Singh (75 kg category), Ravinder Khatri (85 kg category) and Naveen Kumar (130 kg category) could make their 2016 Rio Olympics cut.
However, there is still a chance for them to have another go at sealing an Olympic berth as there are two more phases of World Qualifying Wrestling Tournaments in April and May.
Hardeep, who also won a silver in the Asian Wrestling Championship, Bangkok, earlier this year, is the third India wrestler apart from Narsingh Yadav (74kg freestyle) and Yogeshwar Dutt (65kg freestyle) to secure a berth for India in the 2016 Rio Olympics.
Vinesh Phogat (48 kg Women's Freestyle), Babita Kumari (53 kg Women's Freestyle), Sakshi Malik (58 kg Women's Freestyle), Anita Sheoran (63 kg Women's Freestyle), Navjot Kaur (69 kg Women's Freestyle) and Kiran (75 kg Women's Freestyle) however couldn't make use of the competition in Kazakstan to secure an Olympic berth for themselves.