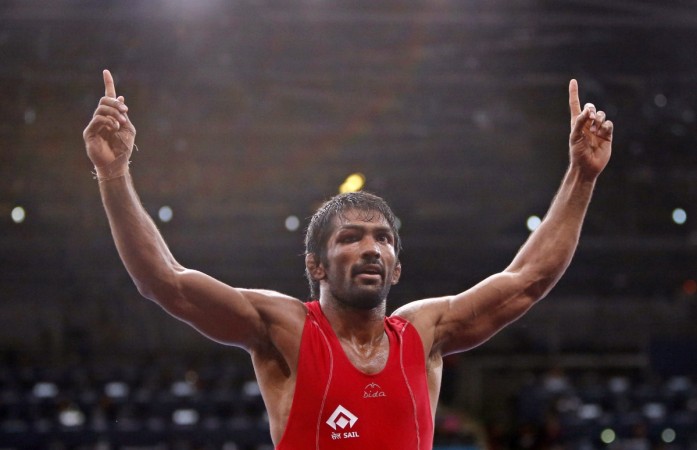 Star Indian wrestler Yogeshwar Dutt has joined Narsingh Yadav as the only two amateur wrestlers from India to have qualified for the 2016 Rio Olympics. Dutt achieved the feat after making it to the final of the ongoing Asian Olympic Qualification wrestling championship in Astana, Kazakhstan, Saturday.
Dutt, 33, earned the Olympic quota berth for India in the 65 kg freestyle wrestling category after getting past South Korea's Lee Seung-Chul 7-2 in the semifinals of the competition.
According to the rules, the last two wrestlers remaining in the competition seal an Olympics berth for their country. China's Yeerlanbieke Katai, who Dutt will fight against in the final, has in the process also earned himself and China an Olympic berth in the 65 kg category.
Rahul Aware (57 kg freestyle wrestling category) and Satyawart Kadiyan (97 kg freestyle wrestling category) came narrowly close to getting the Olympics berth for themselves from the competition, but they remained unsuccessful. Both Indian wrestlers suffered respective defeats in the semifinals.
Meanwhile, Narsingh Yadav had bagged a quota place for India in the 74 kg freestyle wrestling category at the World Championship in Las Vegas, last year.